SEO marketing is an ever-changing domain of online marketing. As the search engine giant, Google ensures its algorithms are up-to-date with the latest digital trends and user behaviors. Every year, marketers have the chance to benefit from current SEO trends by assessing and modifying their strategies. This is a great way for businesses to stay ahead of competitors in an ever-evolving digital world.
In this guide, we will present the 10 SEO trends you need to consider in your SEO strategy not just to rank higher for target keywords but also to gain more traffic.
Content is what the search engines use to fulfill user intent.
What is the Biggest Challenge in SEO?
Marketers face complex SEO challenges, such as ever-changing algorithms, limited AI technology, slow results, and the availability of many tools. Let's dig deeper.
Organizations worldwide have found it difficult to keep up with the frequent changes Google makes to its search algorithm every year. These alterations generally favor content that is related to its primary keyword phrase and of superior quality. It's not just one element either, as the algorithm takes into consideration components such as linking structure, website loading speed, and depth of content.
"From March until now, we've seen a 20% drop in organic traffic across all our clients, which is a little concerning," said Gracie DeSantis, an inbound marketing specialist at Vye marketing agency. "It's like, 'Is it something we're doing as an agency?' I think a lot of it is the [algorithm] updates."
While marketers have no way to control search engine algorithms, we can control how to react. Those who wish to boost their SEO strategies should not only remain updated with Google announcements with regard to updates but they should also start focusing on building a stronger brand and authority.
AI has been integrated into virtually every sector, marketing included. While AI-based SEO applications can lend insight into uncovering alternate keywords and creating different anchor texts, it typically falls short when needing to craft complex content alone.
"It's hard to get AI to write an entire article nowadays because [the technology] is just not there yet," said Dale Bertrand, president of the Fire&Spark marketing agency. "What we've found is it will just go off in the wrong direction."
AI-generated content cannot create content that is as satisfactory as human-generated content.
However, it's still a great tool to assist human writers. Generating title tags and subheads is only the beginning. AI content tools also provide ideas that authors can finesse while crafting engaging copy. Moreover, content creators have a resource they can turn to when experiencing writer's block or simply looking for inspiration.
Marketing teams can leverage AI content tools to generate what Bertrand dubs "efficient content." This may involve comparison pages, templates or FAQs, which the AI does a superior job of generating. By leveraging this technology for such tasks, marketers can focus their efforts on more meaningful and creative strategies.
Slow Results on SEO Tactics
As search engine optimization is a long-term investment, it can be hard to wait for results. The issue with SEO is that it's an iterative process that requires time and effort before any significant gains are seen.
According to Cole Godsey, senior marketing manager at 121eCommerce—an agency that assists clients in building eCommerce sites—business executives commonly miscalculate the timeframe they must wait to gain more traffic organically. Generally, it takes a minimum of three months for search engines to reward optimizations done on web pages.
In other words, search engine optimization isn't something marketers can do once and expect immediate returns. It takes patience to identify the right strategies, as well as make adjustments as needed. This process may take several months before any visible gains in search engine performance are seen.
Moreover, the process of organic search results growth isn't a linear one. At times, minor setbacks in Google rankings and traffic could be experienced. Nevertheless, these should not discourage marketers from continuing their SEO strategy as long as they have confidence that they're doing it right.
SEO tools are extremely beneficial in speeding up processes like keyword research; however, having too many of these solutions can be counterproductive. For example, using one tool for keyword exploration and a separate one for performance tracking alongside another for web crawling might make the user disgruntled as they continually switch between software applications. That's why it is so important to keep your SEO software stack minimalistic to maximize productivity.
It can get overwhelming and confusing when SEO software is abundant in the market. Fortunately, some solutions offer a suite of capabilities, meaning marketers can save time and money since they don't have to buy multiple products.
To maximize the efficiency of your SEO software stack, marketing executives should review their list and see if any features were duplicated. For example, if you're paying a subscription fee for a standalone keyword research tool but already have one available on your technical SEO audit tool. You can get rid of your keyword research tool to save some money.
Case Study: Photo Editing Service's Organic Traffic Grows by 32.87% in 5 Months
Recently, we had the opportunity to work with a photo editing service located in Europe, which specializes in providing professional photo editing services to eCommerce stores and photographers around the world. In this case study, we'll examine how we helped the photo editing service grow its organic traffic to 32.87% in five months.
Major SEO Trends to Know in 2023
This year, top SEO trends are more focused than ever on displaying authority and value in our content for users. Google's AI Algorithm technology has improved dramatically over the years with its ability to identify quality signals that demonstrate when a web page meets these standards. It's essential now more than ever before to create high-performing pages which adhere to these values if you want your website to succeed.
As of December 2022, Google will be adding an extra E to the already popular acronym of EAT – Expertise, Authoritativeness, and Trustworthiness. This additional 'E' is Experience which relates to evaluating the experience level of authors when assessing content quality and credibility.
So, what does "experience" really mean? Google expects content creators to be able to demonstrate their direct involvement and practical knowledge of the subject being discussed. For example, a medical doctor writing a blog post about diabetes has more experience than another author who may have never taken courses or worked in the field of medicine. Consequently, marketers need to pay closer attention not solely to their content creators but also to the topics they choose to publish.
Structure Data and Featured Snippets
Around 50% of all search queries finish without users clicking on an organic result. These are known as zero-click search, and they occur in popular search engines such as Google, Bing, or Yandex.
As a plethora of SERP features, such as Google's People Also Ask or Knowledge Panel enable users to obtain all the information they need without clicking on any organic results, zero-click searches have become significantly more prevalent.
To make sure that marketers continue to get organic traffic, strategizing is key. If your primary keyword already has a SERP feature such as a People Also Ask or Knowledge Panel, then you might want to focus on other SEO areas. Create long-form content that fulfills search intent requirements and use relevant keywords for better visibility in Google search.
And don't forget to include structured data markup on your web pages so Google can better understand the content of each page. Structured data and rich snippets are designed to help draw attention to your content. They can be used to feature reviews, prices, events, and other information that will help increase the visibility of your website on search engine result pages.
Love it or hate it—AI is here to stay. AI and SEO-integrated marketing applications are becoming more accessible by the day, making it easier than ever for content marketers to streamline their workload. Over the past year alone, many have taken advantage of these AI content generators.
But is it still safe to use in spite of the algorithm updates? Absolutely!
While relying solely on AI-generated content is a huge mistake, marketers can certainly take advantage of these tools to help accelerate their processes and produce SEO-optimized content at a fraction of the cost.
Here are several of the most beneficial applications for these tools that still maintain content's originality and its focus on people:
Content briefs: Harnessing the power of AI technology to generate comprehensive content briefs can be a powerful asset for your writing team. This tool not only provides key topics and subtopics but also identifies which semantically related keywords should be included in each piece of original content.
Content outlines: Utilizing outlines offers authors a clear path for creating content that is both useful and informative without having to rely on AI-generated content.
Content ideas: Struggling to come up with compelling content? Blog topic generators are here to help! Taking that first step from a keyword to an incredible piece of content can be laborious and easily lead you to writer's block. These idea generators will simplify the process and bring your creativity back in no time.
Content writing software can be a powerful tool for creating content that complies with Google's quality standards. So rather than avoiding or sidestepping them, incorporate them to your SEO strategies, and can be used to improve your campaigns.
Content Marketing: Writing that Converts to Sales
Content is everywhere and people love content for various reasons. Whether it's for entertainment, learning a new skill, or trying to solve a problem, there is content available online to fulfill every need.In marketing, especially on digital platforms, content plays a powerful role not just in driving traffic to a website or making it rank (SEO) on Google but also increase sales. If done right, and strategically, content marketing can strongly influence consumers to make that purchase or dial that number.
Audience-targeted Content
Although organic traffic is still important, it's essential to bear in mind that quality content should never be written just for the purpose of increasing traffic.
Creating long-form content with a specific audience in mind will be much more beneficial in the long run than pieces crafted solely for SEO purposes. For example, suppose you are a SaaS company providing solutions for cyber security. In that case, you need to create content relevant to the cybersecurity industry rather than just focusing on particular keywords. In short, your choice of topics should be directly related to cyber security.
Not sure what topics to explore? A content planning tool can help you identify key topics and subtopics relevant to your audience, as well as the most suitable keywords for each of those topics. You can also check your Google Search Console to determine what topics and queries are driving people to your website.
Creating valuable SEO-optimized content can be a time-consuming and tedious process, but it's necessary to ensure discoverability in search engines.
Focus on User Search Intent
User search intent is the primary reason one uses a search engine. Grasping the user's intent is key when creating content. Not only will it keep your readers engaged, but it will allow Google to determine the purpose of each page on your website accurately.
You can use keyword research tools like Google Keyword Planner, Google Search Console, SEMRush, Ahrefs, etc. These tools can provide you insights into what queries users use online and what the top-ranking pages are for that query.
Now I will emphasize analyzing the pattern on search engine results pages. It's not enough that you learn what keywords are frequently used to search for content related to your business. It's also essential to comprehend what types of pages are rewarded in Google search results for a particular query.
This is a good place to start when deciding on what topics you should write about. For example, if the majority of the top-ranking pages in search results for a particular query are blog posts, then it's worth dedicating some time to create one for your website as well.
This leads me to the next new SEO trends.
Google's August 2022 Helpful content update is a game-changing algorithm upgrade that will have significant repercussions for the way we craft content in 2023.
From the beginning, Google has always been committed to providing its users with top-notch content. Now, however, it is stressing the importance of helping people find content that is not only high quality but also "helpful" and something they will be genuinely "satisfied" by when clicking on results in SERPs.
Although hard to define or quantify, user satisfaction is a key concept for Google. So what do they consider helpful content?
Craft content for humans, not search engines. Writing with people in mind will be more beneficial to your visibility and engagement than just pleasing algorithms.
Content that resonates with your intended audience.
Content that's relevant and valuable to the main topic or niche of your website.
Content crafted by knowledgeable and seasoned experts.
Content that demonstrates a thorough understanding of the subject matter.
So how can you make your content more "helpful"?
Quality should come before quantity in your content calendar in 2023. Although you may have a lot of target keywords, creating an abundance of content that lacks helpfulness and expertise won't be beneficial. Instead, focus on creating detailed, well-researched content that provides readers with valuable insights and actionable advice. If your content is helpful enough, it will be shared and become increasingly visible to more people.
Also, don't focus on keyword search volumes. Consider other factors such as:
What content is ranking highest for certain searches?
How many words does this content have?
What queries does this content address?
What other subtopics or inquiries does this topic investigate?
What external and internal links can be found on this page?
Who is the content creator?
What is the author's level of expertise?
Uncovering the right keywords and content research is key to understanding how users will interact with your website, so don't be tricked into focusing on organic traffic only. To gain insight into the queries your readers are using that direct them to your blog posts, take a look at Search Console. Analyzing these search inquiries could inform you about how people find and interact with your content.
Fast-loading, high-performing websites
Core web vitals are now a Google ranking factor, focusing on loading speed and client-side performance. Google has made it clear that the load time of your website is paramount to appearing in search results.
By textbook definition, core web vitals are a set of metrics that measure the loading speed, responsiveness in mobile devices, and stability of your website. They include three essentials: Largest Contentful Paint (LCP), First Input Delay (FID), and Cumulative Layout Shift (CLS).
Status metrics are evaluated against the following boundaries:
| | | | |
| --- | --- | --- | --- |
| | Good | Need improvement | Poor |
| LCP | <=2.5s | <=4s | >4s |
| FID | <=100ms | <=300ms | >300ms |
| CLS | <=0.1 | <=0.25 | >0.25 |
This, alongside Mobile-first indexing, is a big deal when it comes to SEO. Google's algorithm looks at the performance of a page to determine how well it is optimized for mobile devices and decides whether to feature it in search results. It's essential to keep an eye on these metrics as they can have a major impact on Google search engine performance.
Make sure you take the necessary steps to make your website faster:
Compress images for web use
Optimize code by minifying HTML, CSS, and JavaScript
Reduce server response time
Check your site for any broken links or redirects
Use a content delivery network (CDN) to serve content faster
Ensure that all of your web pages are secure with HTTPS encryption.
These steps will aid in providing an improved user experience, as well as helping you rank better in Google and other search engines.
Endless Continuous Scrolling on Search Results
Through the years, a strong correlation between position ranking and CTR has been observed; typically, more than half of all clicks are directed toward just three search results. However, with the implementation of endless 'continuous' scrolling for desktop and mobile users, Google has made it effortless for people to find what they're looking for.
So what does this mean for marketers? Even though reaching the first page is still desirable, being on pages two or three now has more advantages than it once did due to infinite scrolling. For this reason, you should optimize those page titles and meta descriptions and utilize features like schema markup to make your content more appealing and clickable in SERPs.
Image Optimization Revitalized
Image optimization is regularly underestimated, but it has always been pivotal in improving positioning for image searches. Optimizing images helps search engines crawl and interpret what's displayed, giving the page a better chance of appearing in Google image search results.
By including alt text and schema markup in your content, you are not only making sure that Google's crawlers can effectively index the images on your website but also creating a more accessible experience for people with impairments or limited access to the internet. It is an essential act of kindness towards individuals who might find it difficult to view certain elements online otherwise.
Moreover, this practice furthers Google's commitment to making the web available for all its users, including those with disabilities.
Introduction of Google Discover
Google Discover is a feature of Google Search, which allows users to find more content by scrolling through personalized and dynamic at the top of their search results. It has become more dynamic over time and now includes different categories such as weather, news, recipes and local events.
This new way of consuming information can greatly benefit businesses since it helps them stand out. To maximize your content for Google Discover, craft captivating titles and descriptions. Also include eye-catching visuals that are relevant to ensure readers stay engaged with your material.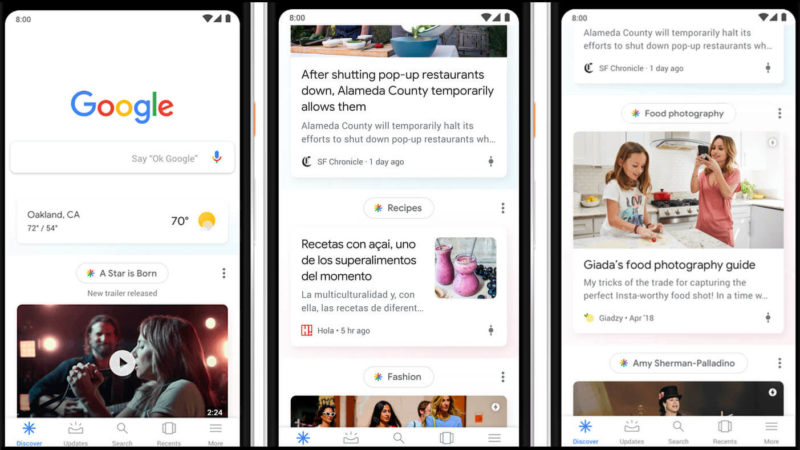 World Class SEO Services,
Filipino Affordability.
Book a Consultation here.
Updates on Past SEO Trends
Optimizing for Voice Searches
With Siri, Alexa, and Google Home on the rise, we're seeing more and more individuals using their voices to search for what they need. Since these digital assistants mostly operate through natural language processing (NLP), marketers must adapt their SEO strategies to make it easier for voice searches to understand their content.
To optimize your content for voice search, use natural language in headlines, paragraphs, and meta descriptions. Voice searches tend to be longer and, therefore, more specific. Optimize your content for predictive search by focusing on long-tail keywords and questions. This will help your website appear in the top three search results for voice searches, as this is where answers are usually pulled from.
Make Local SEO a Priority
One takeaway from the recent COVID-19 pandemic is that online customers are likelier to patronize local businesses than those outside their area. While this may seem like a no-brainer, not all marketers have realized the potential of local searches.
Research shows that the majority of customers (64%) use Google Business Profiles to obtain contact information. This means that local SEO services is more crucial than ever and that marketers should take the necessary steps to ensure their site appears in the top local searches.
This will require optimizing your website with location-based keywords and content, along with setting up a Google Business page. This page should be updated regularly and include all relevant contact information, business hours, and images. With these basics taken care of, you'll be well on your way to reaching your local audience.
You also need to optimize content for local events, news, and happenings. This will help you stay ahead of the competition in your area and build better relationships with customers who are already familiar with your business.
We'll See More Video Marketing and Content
As video content continues to rise in popularity, we can expect more video marketing strategies to take precedence over traditional SEO techniques. By creating engaging and informative videos, marketers can reach a much wider audience and affect their search rankings at the same time
Video content is also being seen as an effective tactic for increasing organic traffic, particularly on social media platforms. TikTok has become one of the most popular social media platforms for video content, and it's estimated that its users watch over 500 million hours of video daily.
Marketers should capitalize on this trend by creating branded videos tailored to their target audience. Videos should be optimized with relevant keywords and tags to increase visibility in search engine rankings.
To make the most out of your video marketing, take note of the latest SEO trends:
Short vertical videos are bigger than ever: Focus on creating short, entertaining vertical videos that are optimized for mobile devices.
Community is key: Corporate videos are great, but it's essential to engage with your audience and integrate user-generated content into your marketing campaigns.
Live video: Live video is becoming increasingly popular for its ability to capture audiences' attention and give them an interactive experience.
Incorporate accessibility: Make sure that your videos are accessible to all of its users, including those with disabilities. This includes captioning and providing transcripts. A well-thought-out SEO strategy can help you reach more of your target audience and boost your rankings in search engine results.
Video SEO is evolving: There are now various ways to optimize your videos for SEO, from writing compelling titles and descriptions, to using relevant keywords.
LinkedIn video is on the rise: Recently, LinkedIn launched its own video platform. This is a great new way to engage with a professional audience and increase your visibility in the platform's search engine rankings.
User-generated and raw content: Authentic, raw content is becoming more popular than ever, as it resonates with audiences and can help brands build trust.
YouTube is still on the lead: YouTube is still the leader when it comes to video, so take advantage of this platform by creating full-length videos, optimized for keywords and targeting your audience.
Video as the future of eCommerce: Live selling and video shopping have become the new normal for eCommerce stores. Leverage this trend to reach more customers and drive up sales.
AI technology in video: AI technology, such as facial recognition and image segmentation, can help you create personalized videos tailored to each user. This can help you increase engagement and reach more people in new ways.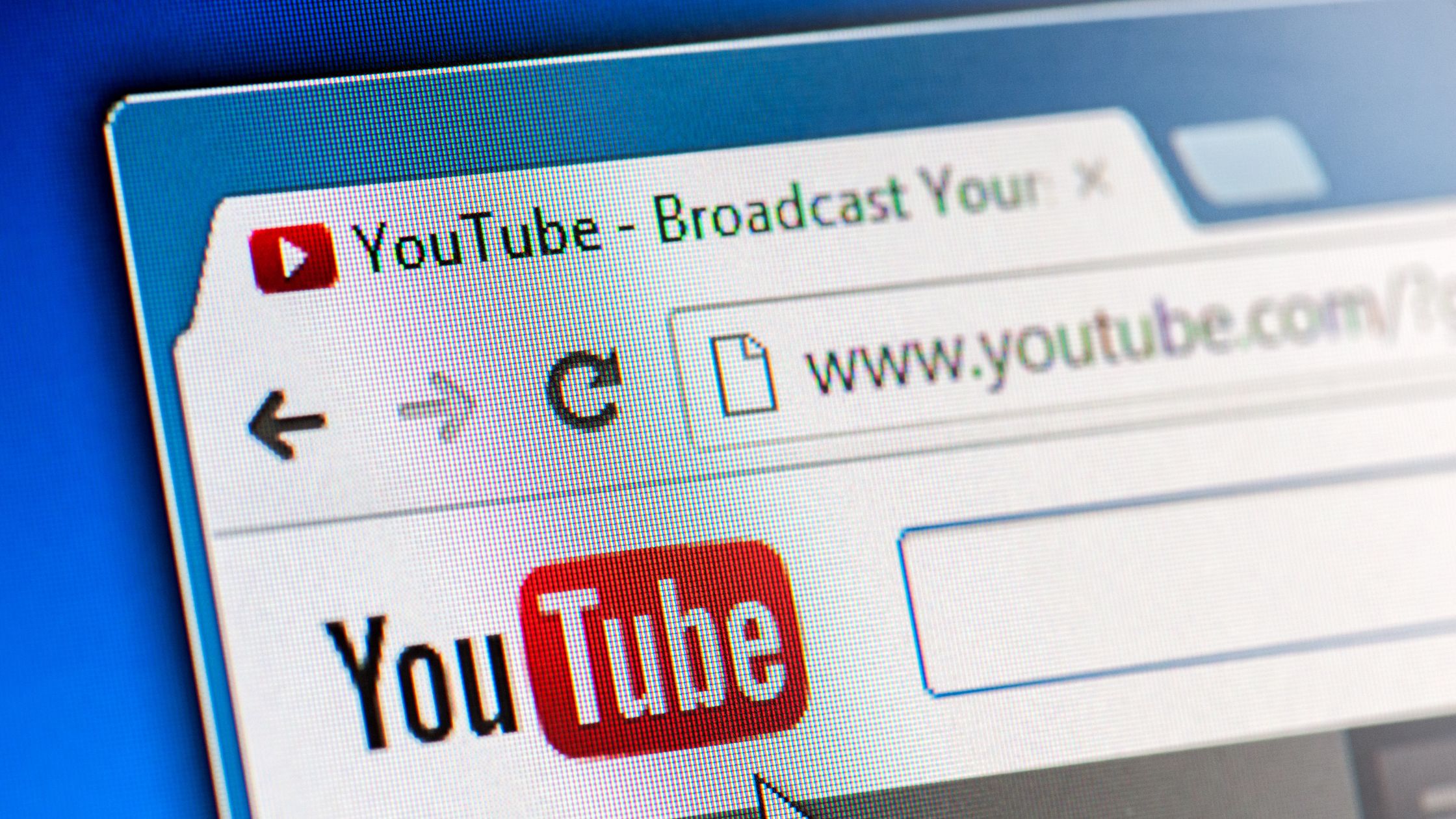 Link Building
Link building remains an important part of SEO. However, it's best to focus your efforts in creating networks for collaboration instead of traditional link placements.
By creating high-quality content and partnering with other authority websites, you can establish yourself as an industry leader. This will help build trust with potential customers and increase visibility in search engine rankings.
Content collaborations can also include publishing content in industry authority websites, as well as co-promotional events such as webinars or podcast series. This can help you build relationships with industry experts and ensure your content is seen by the right people.
Case Study: Content Marketing Outreach Boosts Organic Traffic and Conversion to Blog Content
The initial marketing campaign (2019) lasted for 2-3 months. The article is relaunched and updated this year to cater to the current COVID crisis (highly relevant for businesses who continued operations remotely).
Conclusion
SEO is an ever-evolving industry, and staying up to date with the latest trends is crucial to success. By leveraging the latest trends, you can ensure that your website ranks highly in search engine results. This will help you reach more potential customers and increase sales for your business.
Utilizing the appropriate SEO tactics will enable you to excel in the ever-evolving search engine landscape. Ensure that you remain knowledgeable of the recent trends and use them to your benefit so that you can maximize your website visibility within search engine rankings and increase web traffic.
What are the 3 pillars of SEO?
The three pillars of SEO are content optimization, technical onpage optimization, and link building. Content optimization includes keyword research, optimizing titles and descriptions, writing compelling meta tags and alt text for images, etc. Technical optimization includes setting up structured data, improving website speed, mobile-friendliness and accessibility. Link building involves creating high-quality backlinks from other authoritative websites.
What is the golden rule of SEO?
The golden rule of SEO is to create high-quality content that provides value to your target audience. This includes writing well-researched, informative content that is optimized for keywords and offers solutions to readers' problems.
What are the benefits of SEO?
The benefits of SEO include increased web traffic, higher conversions, and more visibility in search engines. Additionally, it can help businesses enhance their reputation by creating better user experiences for visitors to their website. SEO can also help businesses build relationships with authority websites, which can lead to further success.
How does SEO affect the customer journey?
SEO affects the customer journey by helping a business reach potential customers when they are searching for relevant products and services. SEO also helps create more user-friendly website experiences, which can encourage potential customers to convert into actual customers. SEO also establishes trust with customers by showcasing a business as an authority in its respective industry.
What is the goal of SEO?
The goal of SEO is to increase your website's visibility in search engine results, which can help you reach more potential customers and drive up sales. SEO can also help a website rank higher in search engine results, which can lead to increased web traffic and conversions. Lastly, SEO can help establish trust with customers by showcasing a business as an industry leader.