E-commerce has created a massive impact on the market bringing convenience on the table when it comes to retail. Local sellers now have the competitive advantage of reaching a larger audience by showcasing their products online.
As a result, there's a growth in demand to develop e-commerce stores that are both creative and functional. Shopify is some of the popular e-commerce platforms known for its simplicity and rich features with minimal amount of configuration.
Compared to other platforms, Shopify is quite simple to work with. It's a no fuss platform. It is the best choice for those who want a complete solution, and doesn't require technicalities related to development and hosting of an online store.
The platform offers a variety of website design themes for a unique and visually appealing online store. These themes are at a bare minimum to say the least but with the help of designers and developers, you can create a store with rich UI and exceptional UX.
About the Company
This client is an Amazon merchant providing signage solutions to small businesses, homes, offices, as well as vehicles. They are known for their high quality fire extinguisher signs and open/close business hour signs that are easy to install and designed to attract attention.
What makes their product different from the typical signage is that it's highly customizable. Since these are made with top notch materials, these signages are guaranteed to last longer regardless if its installed indoors or outdoors.
The Challenge
With limitations in the Amazon platform, he decided to test Shopify to help his brand grow outside of the E-commerce marketplace giant. He is looking into SEO and social media marketing as focal strategies.
They hired me to help the design team to build his Shopify and optimize it according to SEO standards and promote his products through social platforms like Facebook and Instagram. I've also provided him with content writing services for his product pages and blogs.
Where I rocked…
The company was pretty open to any suggestions and experimentation on content and social media marketing. Since the product is very niched and readily available everywhere, it is quite a challenge to build sales within the time period he required.
The project is limited by budget, not to mention, the current health crisis has made a negative impact on his target market which is brick and mortar stores and offices. The project ran for 9 months.
Here are the services I've provided:
OVERALL TRAFFIC RECEIVED SINCE THE SITE WAS BUILT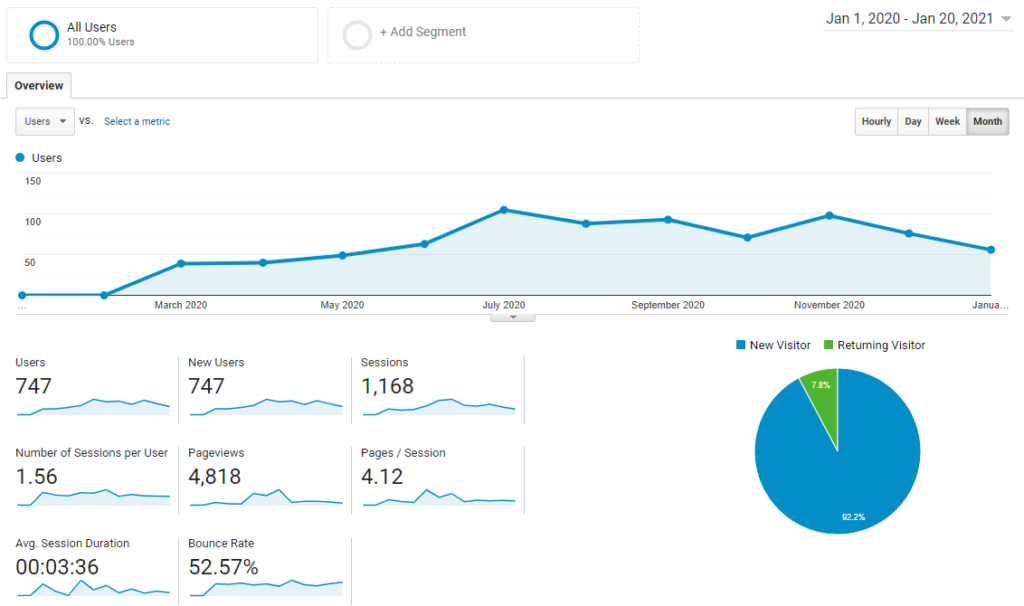 Within the 9 months I've been on-board, from March to December, we can see an upward trend in traffic generated to the site.
TRAFFIC SOURCES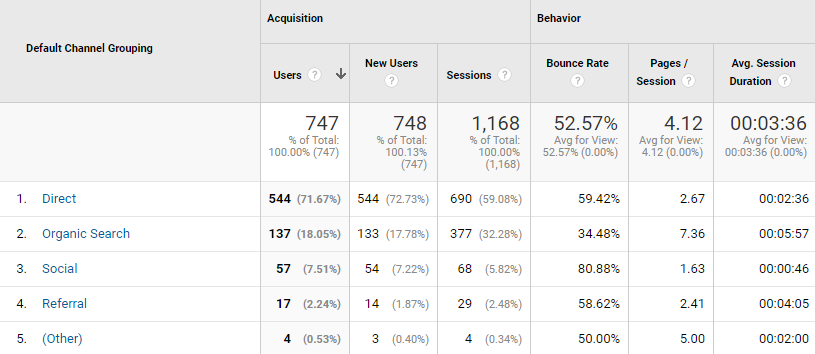 Most of his traffic are coming from Direct sources and organic is the second highest acquisition source.
SITE CLICKS AND IMPRESSIONS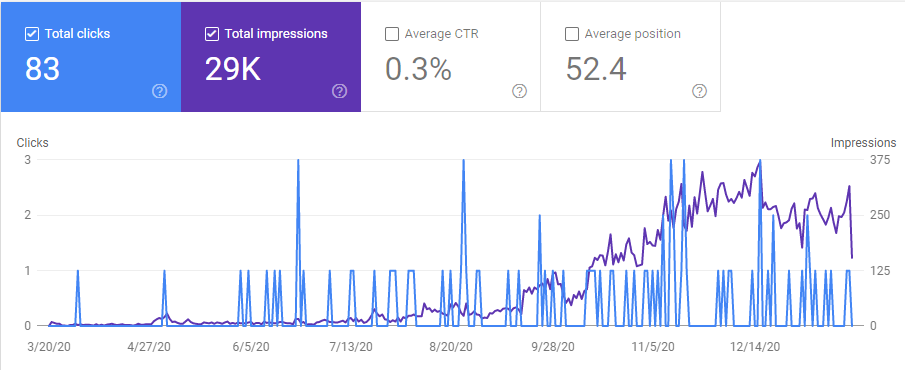 Site Impressions are at 29k from start to date, which can be seen peaked November to December and can be seen declining after SEO work has been stopped.


The site is generating most of its impressions from Desktop device.
SITE RANKING IMPROVEMENT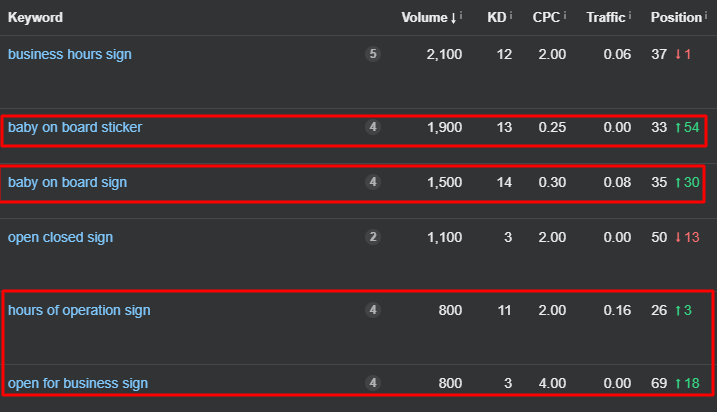 The site has greatly improved on its ranking for major target keywords considering the site build was completed (ready for launch and customer use) around September giving me only 3 months to execute SEO work. I've only done basic link building and social media marketing.
Conclusion
Within the 3-month period that the site is actually live and available for consumers, I've managed to drive relevant traffic to the site and increase its ranking for target keywords. We've seen massive improvement on the site's impressions, however, the business' very niched market and product's novelty has made it difficult to achieve the client goal which is to drive sales in the short span of time that the budget allowed.
Either way, this is still a good start for any E-commerce company with a very limited product offer. If the project has continued on, we could have seen more improvement.