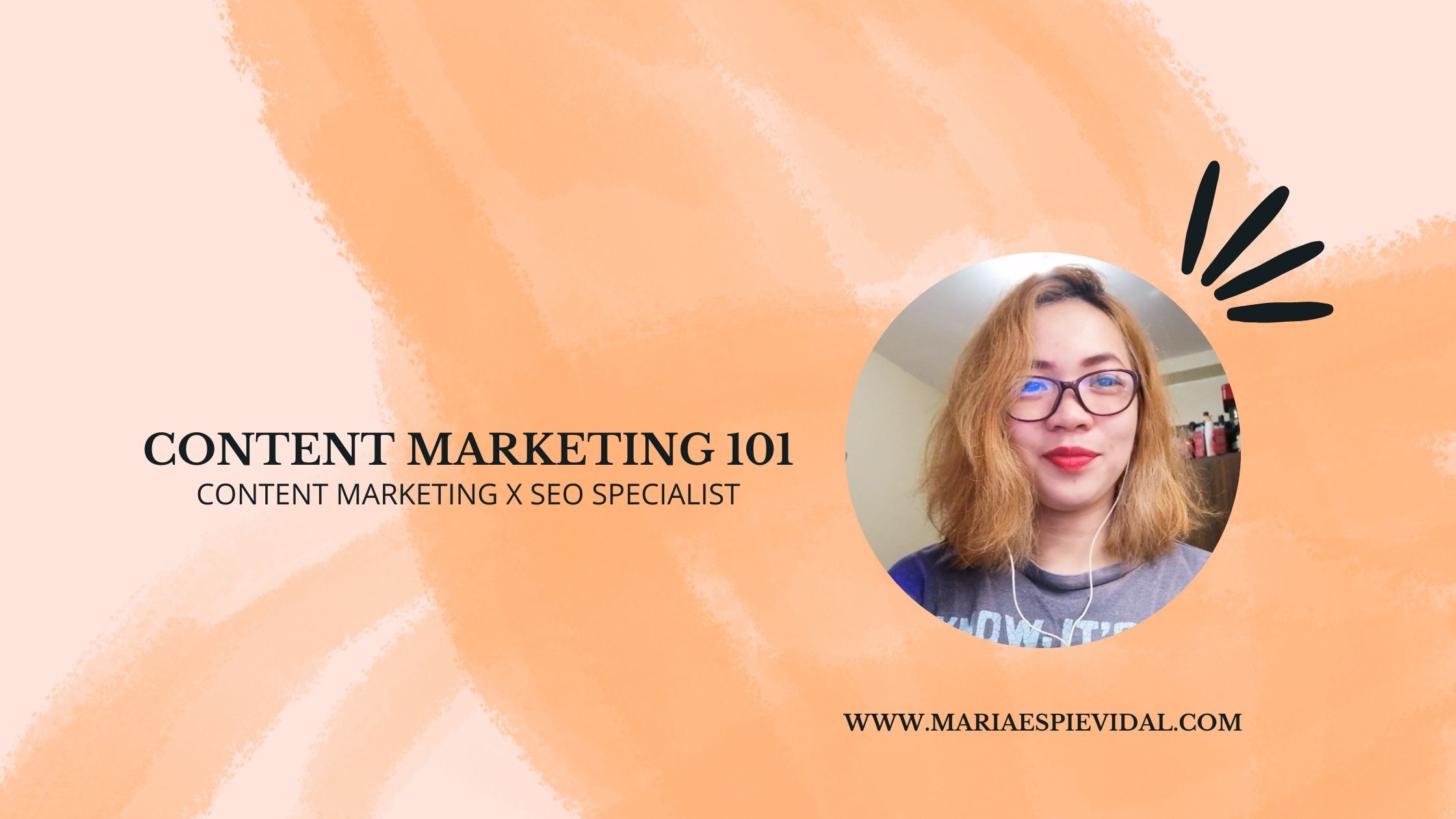 As a professional who's been working with sales and marketing department for almost a decade, I've always found it more effective to attract customers to your business rather than chase them. It's easier to convince prospects who are already interested in what you have to say than doing random cold calls to people who might even be clueless on what you are talking about.
And that is the magic content marketing has to offer.
Marketers, for the longest time, have banked on content for business opportunities. Not only is it the most effective way to drive sales, it also helps in establishing brand authority. However, in the past it is only available for big players who have the means (budget) to pay for advertising.
Back then, you need to pay huge sums of money to media outlets to get your brand in front of an audience. Not to mention the cost entailing production, placement fee can also vary according to the slot you wish to put your ad in. Primetime slots are super expensive and uber-competitive while others have low viewership.
But now, with the internet, businesses are presented with a new platform and tools that are not only cost-efficient but also, very effective. From websites and online publications to search engines and social networks, businesses are able to reach their target audience whenever and wherever they are.
What is Content Marketing?
Content marketing is a strategic marketing approach focused on creating and distributing valuable, relevant, and consistent content to attract and retain a clearly defined audience – and, ultimately, to drive profitable customer action.
In other words, it's using quality content to get people interested in what you have to say or offer without selling them outright. The goal is to eventually get them to patronize your product or service.
This is done by providing quality information that will educate, entertain, and even inspire your target audience. The idea is to give them something that they can use or relate to so you can establish a rapport with them. Eventually, they will start seeing you as an authority figure in your industry and will be more likely to do business with you.
Content marketing can take many forms, such as blog posts, infographics, social media updates, e-books, etc. As long as it is relevant and valuable to your target audience, it can be considered content marketing.
Types of Content Marketing
There are many different types of content marketing, but some of the most common include blog posts, infographics, social media updates, e-books, and videos.
Blog Posts: Blogging is one of the most popular ways to produce content for your website. Not only does it help you showcase your expertise and build authority in your industry, but it also helps you attract new leads and customers.
Infographics: Infographics are visual representations of data or information. They are highly shareable and can help you attract new leads and customers to your website or blog.
Social Media Updates: Social media updates are a great way to keep your followers engaged and informed about what's going on with your business. You can use social media updates to promote new blog posts, infographics, or even products and services.
E-books: E-books are a great way to show your target audience that you are an expert in your industry. By providing quality information in an e-book, you can establish yourself as a thought leader and build trust with your target audience.
Videos: Videos are a great way to engage your target audience and promote your brand. You can use videos to promote new products, services, or even blog posts.
Benefits of Content Marketing
Content marketing is sustainable if executed accordingly. It helps drive exponential growth through building brand awareness and trust. It helps you win over prospects and convince leads and your existing customers, helping you build a base of loyal brand advocates.
However, content marketing is not just about publishing something relevant to your audience. There should be a strategy implemented behind it-from choosing the right keywords to setting the tone of your brand to pinning down the audience you want to convey your message to.
Great content + strategy = a positive snowball effect. Your brand presence gets bigger and creates more impact to your audience. This is contrast to traditional marketing. Ads (including online ads) create overexposure. Audiences are saturated with promotional content that offers no genuine value to people you want to build relationships with.
With content marketing, it makes it easier for businesses to achieve marketing goals as you already have a foundation in place-a content library of written, visual, and experiential content, which are designed to resonate with your target buyers and their needs.
Advantages of Content Marketing
What exactly does a business have to gain from throwing their weight behind content marketing?
Website traffic. Stats reveal that businesses observed 8 times higher traffic (unique) year-over-year after investing in content marketing.
Get more leads. Content marketing garners 3 times as many leads as paid search for every dollar spent.
Be seen as an "Influencer". Brands who offer relevant, valuable content are seen as thought leaders in their industry, which helps build brand authority and trust.
Higher conversion rate. Organizations who use content marketing have seen 6 times higher conversion rates.
Get the most from your marketing budget. According to DemandMetric, it costs 62% less to launch and maintain a content marketing campaign than other types of campaign.
More attention to your brand. People are always online. Consuming content.
All of these advantages lead to sales and sustainable business growth. However, in order to get a competitive advantage from content marketing, you need to have a strategy.
Content Marketing is not just about having a Business Blog
Content marketing isn't just about launching a business blog. It's also not about pouring lots of content on your site.
Content should be informational and designed for a specific audience, for a specific purpose. You can write about the most interesting topics you think your audience would love and still get zero traffic.
It's about using a holistic approach, using different content channels including video, images, social media, etc., which support one another and maintain a meaningful brand story.
Content Marketing is about having a conversation with your audience, telling them your story, and what makes you, well, YOU.
This is why defining your audience becomes crucial in launching a content marketing campaign. It is about understanding what your target customers want and need, and how you can fulfill that need. It's never about just creating content. It's about establishing an emotional connection with your audience.
If you're not sure about how to start your content marketing, consult a content marketing expert today.
Recent Articles about Content Marketing