Generating leads is an integral part of any successful business marketing strategy. With the right combination of search engine optimization and lead generation techniques, you can drive more qualified website traffic that goes straight to your sales pipeline.
Lead generation is the process of attracting and cultivating interest in your business to build a list of potential clients or leads. SEO, on the other hand, is the practice of refining web pages to improve their visibility on search engine results pages.
While these two strategies are distinct, they can work together to drive massive business growth. In fact, a recent study found that SEO is the highest-ROI online lead-generation strategy with a 15% closing rate. This comes as no surprise.
When users see your site repeatedly recommended by search engines for specific searches, it builds a sense of trust. Not to mention Google has a prestige reputation as the most reliable search engine. This increases the likelihood of site visitors becoming a customer.
In this guide, let us explore SEO lead-generation strategies that will help you turn website visitors into loyal customers and brand ambassadors. We'll look at some expert tips on leveraging search engine optimization for a steady stream of lead generation for years to come.
So, let's dive in and learn how to use SEO marketing for lead generation!
User-centric performance optimization is the future.
What is Lead Generation?
Leads and customers are the bloodlines of any business. Without customers, a business will not have anyone to sell its product or services to, and without leads, a business will not have any potential customers.
In simple terms, lead generation is acquiring and qualifying potential customers or clients for your products or services. It is a combination of strategies used to attract strangers and convert them into leads and, eventually, customers or clients.
The end goal of lead generation is to increase revenue for your business. The main metric that businesses use to track the success of their lead generation efforts is the cost per acquisition (CPA), which is the cost of acquiring a new customer or client.
Digital marketing has changed the way businesses generate leads. In the past, businesses relied on more traditional methods, such as print ads, trade shows, and cold calling. However, with the advent of the internet and social media, businesses now have more options for lead generation.
Some of the most common digital marketing strategies used for lead generation include content marketing, SEO, PPC, email marketing, and social media marketing.
Can SEO Help in Lead Generation?
What I've learned about consumer behavior throughout the years is that those who are serious about making a purchase would generally go to Google and other search engines. These are the type of audiences who have already identified their problem (pain points), are already aware of the solution and options available, and are ready to make a purchase if they can find what they need on your website instead of your competitor.
Don't get me wrong, you can also get sales off of social media marketing. But these marketing channels' value leans more on spreading brand awareness. You cannot expect a user who's currently browsing their news feed on Facebook to purchase your product right away. People go to social media to connect with friends and family or to socialize (which is what it's intended for).
Email marketing is also great in driving sales. But, we also must consider how most people treat their emails nowadays. Personally, when it's not about work, I generally ignore them and leave them unopened—or worse, delete them right away. With every single company now actively utilizing email marketing to reconnect with their audience, the inbox is becoming more and more crowded, so it becomes harder for your voice to be heard.
SEO is important in lead generation because it helps you target the people who are already searching for your product or service online. By optimizing your website and ranking for relevant keywords, you can bring organic traffic to your site. And since organic traffic is more likely to convert into leads, SEO can be a powerful lead generation tool.
For example, let's say you own a plumbing company. You optimize your website for the keyword "plumber near me." When someone searches for that keyword, your website will appear in the search results. And since people who search for that keyword are likely looking for a plumber in their area, they're more likely to become leads or customers.
So should you ditch social media, email marketing, and Google ads? Not quite. Your marketing strategy will greatly depend on your industry and the specific needs of your business.
For example, while service providers generally benefit from SEO, eCommerce needs an entirely different approach. Businesses that are selling fashion goods, home furniture and appliances, and other similar products will still benefit from social media to generate awareness for their products.
These types of products will need visual content to drive conversions. You can use social media platforms like Instagram and Pinterest to showcase your products. Then, you need to make sure your brand name is the very first thing that ranks on Google so that once they've decided to make that purchase, they can easily find you.
How does SEO Generate Leads?
There are two ways SEO tactics help in lead generation for your business website: Direct and Indirect.
Direct SEO Lead Generation
SEO generates leads directly by connecting prospective customers looking for exactly what you sell to your website.
The aim of SEO, in a nutshell, is to use Google to bring new people to your website so that the material on your website can convert them into leads. To do so, you must target transactional keywords and publish high-quality thought leadership website content to the right target audience regularly by comprehending search intent.
Search Intent and Transactional Keywords
Search intent is the reason someone enters a query into Google. It's what they are looking to achieve by typing in that query, and there are four types of search intent:
Do: The searcher wants to do something, e.g., "download a white paper on inbound marketing."
Know: The searcher wants to know something, e.g., "what is inbound marketing?"
Go: The searcher wants to go somewhere, e.g., "Inbound Marketing Certification Course."
Buy: The searcher wants to buy something, e.g., "inbound marketing software."
The key to attracting customers to your website is by targeting transactional keywords; these are the words that potential customers use when searching for a product or service to spend their money on. The value of a keyword is based on how likely it is to lead to a transaction. For example, keywords like "buy" or "services" are more likely to result in a purchase than keywords like "benefits" or "costs." Your website's SEO content should be designed to attract customers closer to the buying end of the scale.
For example, if you run an inbound marketing agency, someone searching for "women's shoes" is probably in the early stages of their research and is not ready to purchase. However, someone searching for "buy women's shoes" is further along in their research and may be more likely to become a customer.
Understanding and Satisfying Search Intent
If you want to improve your SEO, focus on nailing search intent. By tailoring your content to what people are searching for, you'll earn Google's trust–which will result in better rankings in search engines and more website traffic. And as an added bonus, you can produce higher-quality website content since it will be relevant to what people actually want. When done right, this creates a domino effect that culminates in more leads for your business.
Let's look at Google's trust in your site or domain authority. Google's main objective is to link searchers with the most relevant webpage possible. This is why people continue to trust Google, the world's most preferred search engine.
Google assesses the number of high-quality links your website has and how long a visitor spends on your site. If someone clicks on your site from the search results and then quickly goes back to the search results, this is called a "bounce." A high bounce rate indicates that Google does not believe your website is relevant to what the searcher was looking for.
The second factor, visitor engagement, determines how well you satisfy a visitor's intent. If they remain on your page for a longer period of time, it signals to Google that you have what they are looking for, and your site should be displayed more frequently as a result.
Keep in mind that both of these factors are determined by the quality of your content. Your content needs to be well-written, relevant, and engaging if you want to improve your SEO.
The takeaway here is simple: if you want to improve your website's SEO, then create content that satisfies intent while also being relevant and engaging. Be a thought leader.
Thought leadership content is articles, blog posts, or even social media posts that provide valuable insights on a certain topic. This type of content is different from the traditional marketing pitch in that its focus is on providing information instead of selling a product or service.
Some examples of thought leadership content include:
How-to guides
Educational articles
Expert opinions
Infographics
Case studies
Thought leadership content is an excellent way to improve your website's SEO because it helps you drive website visitors, attract links and social shares, three important ranking factors. It also positions you as an expert in your industry, which can help you earn trust and better rankings on Google search results.
If you want to create thought leadership content that will help improve your website's SEO for lead generation purposes, focus on providing value to your readers. Write articles that teach them something new or show them how to do something better. Be sure to back up your claims with data and expert opinions. And most importantly, make it interesting and engaging so people will want to read it.
The Impact of Regular Publishing on Lead Generation and Revenue
If you're not regularly publishing content, you're missing out on a major opportunity to improve your website's SEO and generate more leads for your business. That's because fresh, original content is one of the most important ranking factors for SEO.
When you publish new content, it gives Google something to index–which can help improve your search rankings. But more importantly, it shows Google that your website is active and relevant. This is vital for earning Google's trust, which is essential for good SEO.
Regularly publishing content can also have a major impact on lead generation and revenue. That's because when you produce high-quality content, it will attract links and social shares from other websites. This, in turn, will help improve your search rankings and drive more traffic to your website.
And as we know, more traffic usually leads to more leads and sales. Companies that blog regularly get 57% more leads than those that don't. So if you're not blogging yet, now is the time to start.
But what if you don't have the time or resources to produce regular content? That's where my services can help. Outsourcing your content writing production to the Philippines is one of the smartest decisions you can make for your business. Not only will it save you money, but it will also free up your time so you can focus on other aspects of your business.
Instead of dealing with bottlenecks with your content, you can have a team of professional writers handles all your content needs. This will allow you to publish more content more often, which can have a major impact on your website's SEO.
Indirect SEO Lead Generation
Content distribution is a great way to generate high-quality leads leads without having to create new content. You can use the content you've already created for your SEO campaign on social media, in email newsletters, or even in paid advertising.
For example, let's say you wrote a blog post about the benefits of your product or service. You could then share that blog post on social media, in an email newsletter, or even boost it with a paid ad. When you do this, you're essentially using your content to generate leads for your business. And because you're not starting from scratch, it's a very efficient way to get more high quality leads.
Not only that, but by distributing your content, you're also increasing its reach and improving your SEO. That's because each time your content is shared, it gets another backlink, which helps improve your website's authority.
See how SEO can work together with other marketing channels:
| | |
| --- | --- |
| Marketing Channel | SEO Impact |
| Email Marketing | SEO not only populates your mailing list by adding a sign-up box to high-quality content, but also provides engaging materials for e-mail drip campaigns. |
| Social Media | Accompanied by an insightful status update, content created for target potential customers can make a real difference on social media channels like LinkedIn or Twitter. |
| Webinars | If your SEO blog articles are chock-full of data or creative ways to organize concepts, then you can turn them into a whole webinar. Some interesting blog posts could easily be turned into an entire presentation. |
| Public Speaking | SEO can help you get speaking engagements by targeting keywords like "speaker" and "expert." And once you've got the gig, SEO-friendly content can be used for your presentation, just as it can for webinars. |
| Trade Shows | The benefits of an SEO campaign are multi-fold–from improved name recognition within your industry to increased customer interaction. Not to mention, good content can be repurposed for other marketing materials like brochures. |
Start Generating Leads Using SEO by Asking these 4 Questions
If you're serious about using SEO lead-generation strategies, you need to start by asking the right questions. Here are four questions that will help get you started:
Who are your dream leads?
This is your ideal customer profile (ICP). Who do you want to reach with your content? Who is your target audience? What kind of companies are they? What industries do they work in? What are their job titles? Once you know who your dream leads are, you can start to create content that will appeal to them.
What will you say to your dream leads?
This is your value proposition. What can you offer your dream leads that will make them want to do business with you? Your value proposition should be clear, concise, and compelling. It should be something that sets you apart from your competition.
How will you engage your leads?
This is where your content comes in. Once you know who your dream leads are and what you want to say to them, you need to create content that will engage them. This could be blog posts, ebooks, infographics, or even webinars. Whatever content you create, make sure it's high quality and informative.
How will you convert your leads to customers?
Once you've engaged your leads with great content, it's time to convert them into customers. There are several ways to do this, but one of the most effective is through lead nurturing. Lead nurturing is building relationships with your leads and providing them with information that will help them make a buying decision.
Case Study: Shopify Store Launch for Amazon Merchant
This client is an Amazon merchant providing signage solutions to small businesses, homes, offices, as well as vehicles. They are known for their high quality fire extinguisher signs and open/close business hour signs that are easy to install and designed to attract attention.
8 Tips to Boost SEO Lead Generation
We've compiled a list of 8 powerful tips to help you dominate search engines and climb the search engine results pages. By implementing these proven SEO tactics, you'll supercharge your SEO lead generation strategy, turning website visitors into leads and guiding them through your sales funnel.
Whether you're new to SEO for lead generation or a seasoned pro, these actionable insights will drive results and grow your business.
Conduct a Website Audit to Optimize SEO Lead Generation
Regularly auditing your website is an essential practice for online businesses seeking to optimize their SEO lead-generation efforts. A thorough website audit helps you evaluate your site's overall performance, pinpoint areas for improvement, and capitalize on opportunities to attract prospective customers.
Identifying which web pages perform well and which require optimization is crucial for capturing leads and driving business growth. You can leverage the following widely-used SEO tools to conduct a thorough website audit:
Google Search Console: This free tool provides insights into your website's performance in Google. The reports help you identify potential issues and optimize your site for better visibility.

Ahrefs SEO Site Audit Tool: Ahrefs offers a powerful website audit tool that crawls your site, detects on-page and technical SEO issues, and provides actionable recommendations to improve your site's health and performance.

SEMrush Site Audit Tool: With SEMrush, you can perform a comprehensive audit of your website's on-page, off-page, and technical SEO aspects. The tool also offers prioritized recommendations to help you tackle the most critical issues first.
A well-optimized site not only ranks higher in Google and other search engines but also provides a better user experience for prospective customers, ultimately boosting your lead generation efforts and driving success for your online business.
Update Your On-Page Content
Don't just publish content and forget about it—especially your major landing pages. Schedule content updates on your primary pages to ensure that your website serves relevant and up-to-date content to your readers.
Google Analytics is an invaluable tool for analyzing your landing page performance and identifying areas responsible for increased bounce rates. By leveraging Google Analytics, you can pinpoint problems with your on-page content and implement improvements to achieve better results.
When evaluating your on-page content, consider the following aspects:
Quality of web copy: Your headings, subheadings, meta titles, and meta descriptions should be clear, concise, and effectively communicate your message. Pay attention to keyword density, but avoid keyword stuffing.
Value and relevance of content: Make sure your web copy is worth reading, with descriptions that are relevant, informative, and useful to your target audience. Content should add value to the reader's experience and engages them.
Providing a great user experience through valuable, informative content is key to your online success. Use your SEO analytics tool and monitor your pages' performance regularly.
Build a Blog with SEO Content
An active blog combines all the essential elements for a successful SEO lead generation strategy, from keyword-rich content to backlinks, images, and social media engagement. Google loves updated and engaging content much like blogs. A good blog should also include calls to action, allowing visitors to easily sign up for newsletters or contact the business directly.
Let's dive into some key tactics for optimizing your blog to capture leads and grow your business.
Use Relevant Keywords: Start by conducting keyword research to identify the most important keywords in your industry. Then, naturally incorporate them into your headlines and throughout your content. Remember to avoid keyword stuffing, as it could result in penalties from search engines like Google.
Consistency is key: To maximize your SEO efforts, publish content regularly. The more you post blog content, the better the results you'll achieve. It's all about establishing an SEO and lead-generation routine that keeps your content fresh and engaging.
Make your content scannable: Use subheadings to break up your content and improve user experience. This helps readers easily digest your content. It also helps Google search to understand what your content is about.
Don't forget to add internal links: Link your new content to other relevant pages on your website. This improves usability, increases page views, and distributes link juice, all of which contribute to your SEO strategy.
Format for success: Your content should be both valuable and easy to consume. Adhere to formatting best practices, like using short paragraphs and bullet points, to make your content more engaging and reader-friendly.
These principles apply to any blog, regardless of its focus. For instance, if you run a lifestyle blog, you should still follow these SEO best practices to boost traffic, which in turn increases the likelihood of capturing more SEO leads.
Improve your Website Speed
Website speed is one often overlooked factor that significantly affects rankings on search engines and lead generation. Google aims to deliver the best possible user experience. Your website's loading speed is a significant contributor to that goal. The faster your site responds, the higher Google will rank it in search engine results.
To help you optimize your website speed, here are a few best practices:
Choose a reliable web hosting provider: Your web host can make or break your website's performance. Invest in a reputable hosting provider that guarantees fast load times and minimal downtime.
Make your website mobile responsive: With most users browsing on mobile, your website needs to be mobile-friendly. A responsive design will adjust to various screen sizes, providing a seamless experience for your target audience.
Optimize images with a plugin: Large images can significantly slow down your website. Using an image optimizer plug in, such as TinyPNG, can compress your images without sacrificing quality, resulting in faster load times.
Streamline your scripts: Optimize your website's scripts using a plugin like WP Fastest Cache to reduce loading times. This can impact your site's performance and search engine rankings.
Declutter your site: Remove any unnecessary scripts, plugins, or widgets that might be causing your website to lag. Keep your site lean and focused on its core purpose.
Fix broken links and delete spam comments: Regularly monitor your site for broken links and spam comments, as these can negatively impact your site's performance and SEO rankings. Use tools and plugins to clean up your site and maintain its integrity.
Clean up your database: Use a plugin like WP-Optimize to tidy up your database, removing old revisions, drafts, and other unnecessary data. A well-organized database will help your site run more efficiently.
Enable caching: Implement caching solutions like WP Total Cache (or MaxCDN for non-WordPress sites) to store and quickly serve static versions of your site's content. This can dramatically reduce load times and improve user experience.
To gauge your website's current performance, use a tool like Pingdom to analyze your site's speed. Based on the suggestions provided, you can then start implementing the necessary changes to improve your load times and overall website performance.
Conduct Keyword Research
Keyword research is an essential component that can make or break your online marketing efforts and SEO lead-generation strategy. By identifying the terms users type into search engines when seeking information, products, or services, you can lay a strong foundation for your digital marketing strategy, driving informed decisions and maximizing your ROI.
So, how can you conduct keyword research to generate SEO leads and drive more web traffic to your website?
Understand your target audience: Knowing what your target audience needs, preferences and search patterns is the core of keyword research. This will enable you to craft content that resonates with them and ranks higher in Google search results.
Utilize keyword research tools: Several tools can help you find the most relevant and high-performing keywords for your business. Popular options include Google Keyword Planner, Ahrefs, SEMrush, and Moz Keyword Explorer. These tools can provide invaluable insights into keyword search volume, competition, and potential traffic.
Identify long-tail keywords: Long-tail keywords, which are longer and more specific phrases, tend to have lower search volume but higher conversion rates. By targeting these keywords, you can attract a more focused audience, generate SEO leads, and boost your online marketing results.
Analyze your competitors: Keep an eye on your competitors' keyword strategies to identify gaps and opportunities. By understanding the terms they're targeting, you can refine your own approach and outperform them in search engine rankings.
Continuously optimize: Keyword research isn't a one-time task. Regularly update and refine your keyword list to stay ahead of industry trends and shifting consumer preferences.
Either way, conducting comprehensive keyword research and integrating relevant terms into your website content helps drive qualified traffic. Remember, the key to unlocking the full potential of SEO lead generation lies in selecting business-related keywords that align with your target audience's intent and implementing them strategically throughout your online presence.
Start Link Building
Acquiring links from other reputable sites not only helps users easily navigate between web pages but also aids search engines in crawling both individual pages and entire websites.
To boost SEO traffic and maximize the impact of your SEO for lead generation efforts, it's essential to implement a credible link-building strategy. Here's how to get started:
Prioritize quality over quantity: Avoid buying links or resorting to spammy tactics. Instead, focus on building high-quality, organic links from authoritative sources that can improve your domain ranking and overall SEO performance.
Leverage guest posting opportunities: Reach out to bloggers and websites within your niche for guest posting and link placements. Contributing valuable content to other sites not only helps you build links but it also establishes you as an expert in your field.
Create a targeted outreach list: Identify potential partners for link-building collaborations, such as industry influencers, complementary businesses, or niche-specific publications. This targeted approach will help you build a robust network of high-quality backlinks.
Craft engaging email pitches: Develop a compelling subject line and email body that clearly outlines the benefits of collaborating with you. Be sure to personalize your outreach and consider offering something valuable in return, such as social media promotion or a reciprocal guest post.
Monitor your progress with Google Search Console: Use Google Search Console to track your link-building efforts and identify opportunities for improvement. This tool can help you gain insights into your site's performance, backlink profile, and overall SEO health.
Remember, a strong link-building strategy, guided by an SEO specialist, can make all the difference in driving organic web traffic and growing your online presence.
Leverage Local SEO Strategies for Your Local Business
For local businesses, tapping into the power of local SEO can be a game-changer in driving sales lead generation and expanding their reach. While a website offers global visibility, local SEO is specifically designed to help you rank higher within the geographical area your business serves.
Here are some essential SEO tips to help your local business thrive:
Claim listings in online directories: Take advantage of online directories, such as Google My Business, Yelp, and Bing Places, to create a robust online presence. Make sure your listings are accurate and consistent so potential customers can easily find and engage with your business.
Optimize content for local search: Incorporate locally-relevant keywords into your website content, blog posts, and meta tags. This helps increase your chances of appearing in local search results.
Generate positive reviews: Customer reviews play a significant role in influencing consumer decisions. Encourage your satisfied customers to leave positive reviews on platforms like Google, Facebook, and Yelp. The more positive reviews you have, the more credible you'll be in the eyes of your community. Ultimately, this leads to a stronger sales funnel.
Engage with your community: Participate in local events, sponsorships, or partnerships. This boosts your brand's visibility within your community. Engaging with your target audience locally can help you foster long-lasting relationships and generate valuable SEO leads.
Invest in local link building: Connect with other local businesses, organizations, and media outlets to build a strong network of local backlinks. These high-quality, location-specific links can significantly improve your local SEO performance and establish your business as an authority within your community.
By prioritizing local SEO, your business can effectively tap into the local market's potential, driving sales lead generation and laying the groundwork for sustainable growth. Remember, focusing on local SEO strategies can be the key to unlocking success for your local business in the increasingly competitive online landscape.
Be Active on Social Media
Navigating the relationship between social media and SEO is still challenging for most marketers. While Google claims that social signals don't directly impact its ranking factors, studies by Search Engine Journal reveal a strong correlation between social media presence and higher search engine rankings.
This suggests that social media can indirectly contribute to your SEO strategy and lead generation efforts, as a robust presence increases your chances of attracting valuable backlinks from other sites.
Here's how leveraging active social media channels can help boost your SEO and lead-generation campaigns:
Amplify your content reach: By sharing your website content across various social media platforms, you can increase its visibility and reach a wider audience. This raises the likelihood of other websites linking to your content.
Engage with your audience: Social media is the best platform to interact with your audience. You can gather feedback and foster relationships. This places your brand in a positive light and builds trust.
Collaborate with influencers: Reach new audiences by working with influencers. Their large following and strong online presence can help you amplify your messaging to more readers. This can boost your brand visibility and drive valuable referral traffic to your site.
Monitor and optimize your social media strategy: Track the performance of your content on social platforms and adjust your SEO strategy accordingly. By understanding which types of content resonate best with your audience, you can create more targeted and share-worthy material that generates interest and attracts backlinks.
Cross-promote your online presence: Boost your SEO and lead generation by integrating your social media with your other efforts such as email campaigns, blog posts, and website content marketing. This will create a unified online presence and strengthen your brand identity.
In a Nutshell
At the end of the day, SEO is a powerful tool that can help you generate leads for your business. But it's not a magic bullet. To get the most out of SEO, you must create high-quality content and focus on engaging your dream leads. With a little effort, you can start generating more leads and growing your business.
At It's a Writer's World Search Engine Optimisation Agency, we use our years of experience in SEO and content marketing services to help businesses achieve their goals. We can evaluate your current website, and Google Analytics data, create a plan for optimization, develop custom content strategies, and more. With our SEO Services help, you can start seeing results that will generate leads and increase your bottom line.
World Class SEO Services,
Filipino Affordability.
Book a Consultation here.
What is a lead in SEO?
A lead is a potential customer that has expressed interest in your business or services. They have interacted with your website, social media, online ads, or other marketing materials and provided contact information so you can follow up with them.
Who benefits most from SEO?
Any business looking to increase their visibility on search engines can benefit from SEO. Companies that offer services or products that require research before purchase, such as financial advisors, lawyers and real estate agents, typically have the most success with SEO.
Is SEO free?
SEO can be done for free, however it is a time-consuming and complex process. Most businesses choose to outsource SEO services in order to save time and get the best results. Professional SEO services often include keyword research, content optimization, link building, and more.
How long does SEO take?
The length of time it takes to see results from SEO depends on various factors, such as the competition in your industry and how well you implement the strategies. Companies typically start seeing results within three to six months after implementing a comprehensive SEO strategy.
How effective is SEO?
SEO is an effective way to generate leads and grow your business. It takes time and effort, but the results can be worth it. With a comprehensive SEO strategy, businesses have seen increases of up to 500% in website traffic, lead generation, and ROI.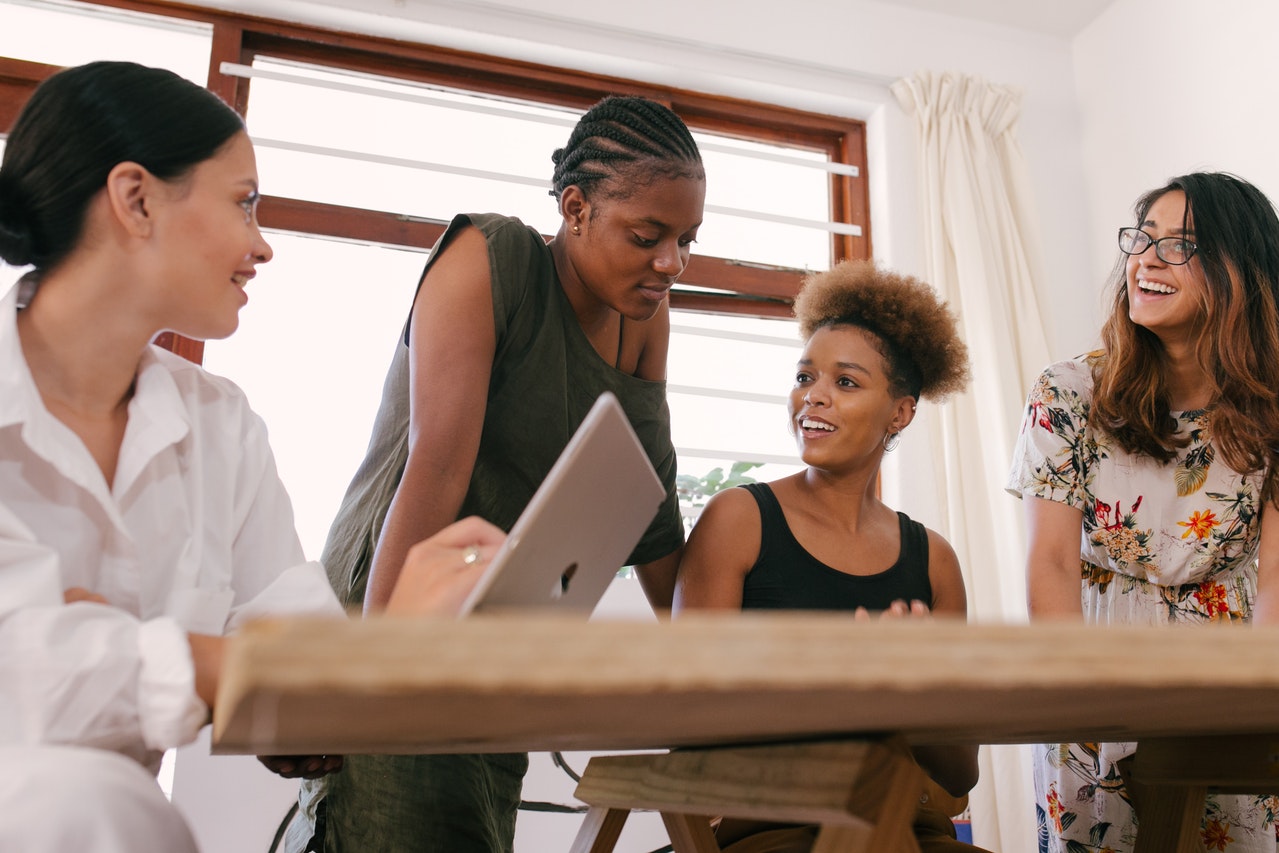 Comprehensive Guide to the Best SEO Tools Today
By leveraging these tools, you can optimize your website's performance, stay ahead of the competition, and enhance your digital marketing strategies.
How NOT to Do Your SEO Marketing and Dominate the First Page
Throughout the years I've worked in this industry, clients have come to me with all sorts of misconceptions about SEO marketing. Here are a few of the most common ones.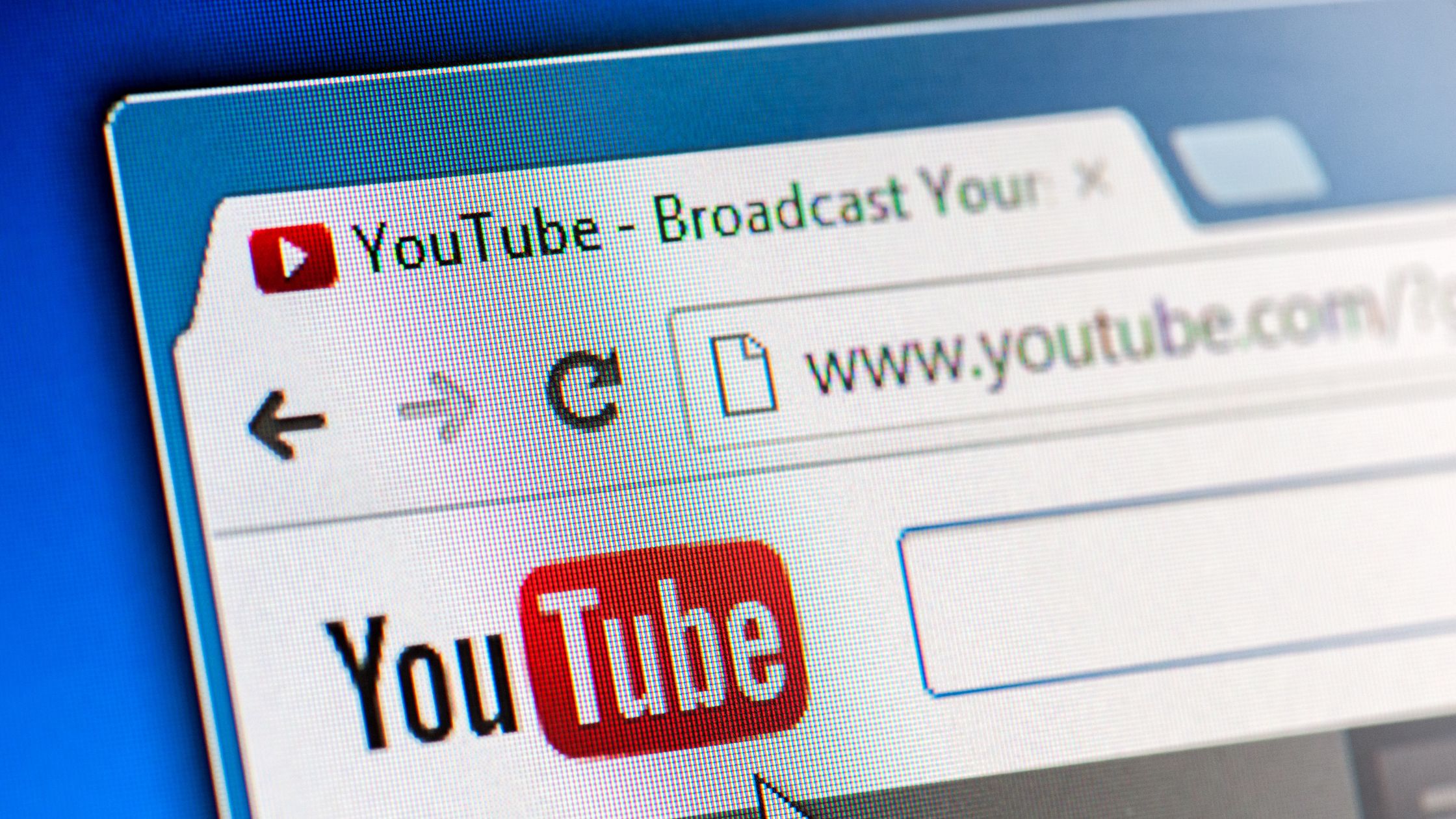 Video SEO: 3 Reasons to Optimize Your Video for Search
With global video consumption continuing to soar, there are more reasons why you should look into video SEO to support your content marketing efforts.