SEO Services in the Philippines
SEO Agency optimizing your website for success.
Online visibility guaranteed.
Search engine optimization (SEO) is a combination of science and art. Not only does it give small to medium-sized businesses the edge to compete with big brands, it also helps them to establish an online presence in an affordable way.
SEO can be quite a challenge, especially for small businesses. There are many SEO strategies to implement, tools to use, and tactics to follow. If you're not careful in handling your keywords, backlinks, and web analytics data, you'll get nothing more than an overspent investment! Don't worry if you're just starting out or still doubtful about how everything works in search engine results. As your SEO hacker team, we'll be happy to help you out!
It's a Writer's World SEO Services provide search engine optimization services for every business owner—big or small. We're currently based in the Philippines and is composed of a powerhouse SEO team from different parts of the country. As your chosen SEO specialists, you can expect us to create a custom strategy for your business's online success.
Whether you need to create content, do routine website SEO audit and technical SEO maintenance, website optimization, kickstart a link-building campaign, or promote your brand on the web, we're here to deliver amazing results. And by results, our SEO experts go beyond keyword rankings and organic search traffic—we aim for generating qualified leads.
The key to success in today's SEO playing field lies in producing valuable and 'helpful' content that caters to your target audience. Today's consumers are a lot smarter. With the availability of information all over the web, they are more than eager to do their research and investigation about any brand. Thus, the only way you could stand out from your competition is to ensure that you provide valuable content.
Valuable content means content that resonates with customers and helps them make informed decisions. It is content that helps its readers to understand how they can go about their pain points and come out with a solution. It could be in the form of blog posts, videos, infographics, case studies—anything that provides real value to your target market.
That's where It's a Writer's World comes in. We have the expertise to not only understand your content needs but to create valuable, engaging, and search-engine-optimized content that will help you boost your website rankings. We believe that great content plus in-depth keyword research and achieving optimal on-page health score will give you the ultimate success in SEO.
We have over 10 years of SEO experience in any niche—from SaaS companies to local plumbing services and eCommerce businesses. We know our way around SEO and can provide you with tailored strategies to make sure that your website gets the visibility, credibility, and authority it deserves. Let us be part of your success story! Say hello to us in the chat box below.
World Class SEO Services,

Filipino Affordability.


Book a Consultation here.
Why Do Most
SEO Campaigns Fail?
Most SEO and digital marketing campaigns fail due to a lack of knowledge and understanding. Without a comprehensive understanding of how search engines work, the tactics used in an SEO campaign can be ineffective or even detrimental to your website's rankings.
Also, many businesses do not possess an adequate grasp of keyword research, content optimization, link-building strategies, or other facets of SEO. Without the right SEO services to work with, knowledge, and resources, a business is likely to find it difficult to maintain a successful SEO campaign.
It's also important to keep up with changes in the SEO landscape; search engine algorithms can change drastically over time, meaning tactics that once worked may no longer be effective. If businesses don't keep up with the latest trends, their campaigns can suffer.
8 Reasons Why Most SEO Campaigns Fail
Lack of strategy: Without a clear and defined strategy, it becomes difficult to measure the success of an SEO campaign. This is where hiring professional SEO services can set order into things.
Keyword targeting: Improper or irrelevant keyword targeting by so-called SEO experts can lead to low rankings and poor results.
Technical SEO issues: Technical issues such as website architecture, broken links, and crawl errors can negatively impact SEO performance. Your chosen SEO services will help you fix such technical issues for improved performance.
Content quality: Content quality is a key factor in SEO, and poor quality content can result in low rankings and a lack of traffic. Most SEO companies would focus on off-page SEO which is the optimization of external factors such as link building, social media marketing, and other off-page techniques. However, on-page SEO and content should also be taken into consideration.
Not keeping up with changes in search algorithms: Search algorithms are constantly evolving, and neglecting to stay current with these changes can result in a decline in rankings.
Neglecting local SEO: For businesses with a local target audience, neglecting local SEO can result in poor visibility in local search results.
Poor Link building practices: Poor link-building practices, such as buying links, can lead to penalties from search engines.
Ignoring mobile optimization: With the increasing use of mobile devices for search, neglecting mobile optimization can result in a decline in rankings and traffic.
Too much time spent on social media: While social media is an essential component of your digital marketing strategy, it shouldn't be your sole focus. This is where SEO services can come in and shed some light on other opportunities.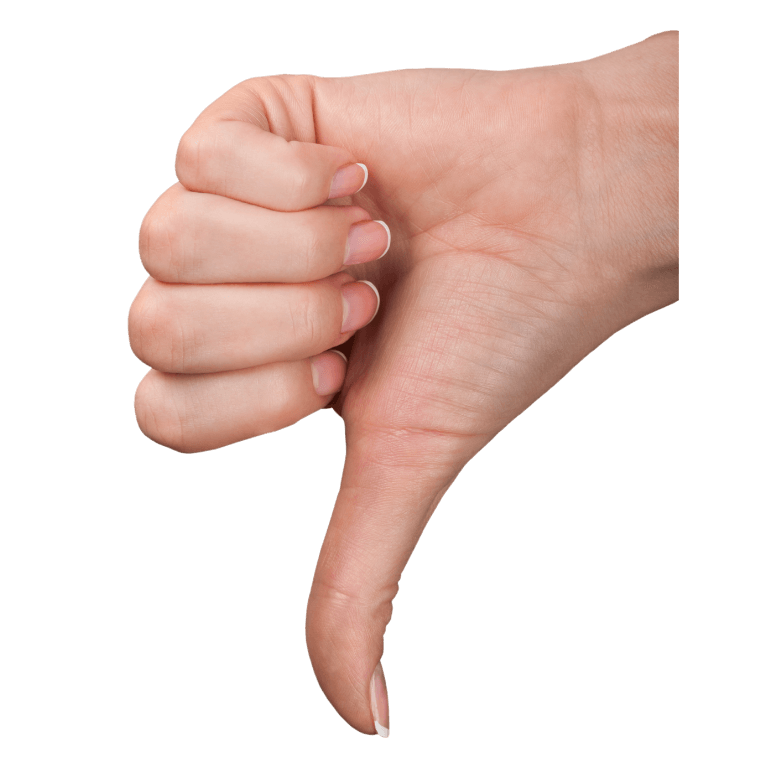 Professional
SEO Services
Driving organic search traffic to your website is still the best way to generate valid leads for your business. Of the marketers who can point to their most impactful lead channel, 27% say organic search generates the most leads. With over 8.5 billion searches done on Google per day, this is almost something that's expected.
While paid search is known to get the party started and jumpstart your campaign, investing in organic SEO gives you the confidence that your website will continue to provide value over time. Plus, paid search (Google Ads) can get expensive real quick! If you don't have a paid ads expert on your team, you can spend thousands of dollars without getting a good ROI.
PPC management helps you kick off your visibility in search engine rankings. Search engine optimization is the process that ensures you remain visible online without having to pay Google and other search engines.
Marketing on search engines could be your best bet to generate meaningful leads, especially if you're working on a budget. However, you must understand that it's a long-term investment. There is no fixed period as to how long SEO takes to actually work. It's a process that could take up to 6 months and even longer.
But the bottom line is that it works—especially when done right. Our clients testify to reducing the amount they spend on Google Ads from 50% to zero once they get traction on search engine rankings.
That's why you need a reliable SEO services company like It's a Writer's World that can provide white hat SEO services, skills, and strategies to ensure a successful SEO campaign.
As your SEO service provider, we offer solutions tailored to your needs—everything from keyword research, content writing, optimization services, technical SEO audits, link building, and other off-page optimization strategies, and more. We guarantee that you'll get the most value out of our affordable services. Get in touch with our digital marketers to see how we can work together.
I provide an array of SEO services, which include:
Extensive Keyword Research
Every SEO campaign starts with in-depth keyword research—the process of finding out which keywords are the best to target based on your business goals, industry trends, and competition.
When it comes to researching for keywords, I don't believe in shortcuts. We will choose highly relevant keywords that are transactional and commercial by nature, have sufficient search volume and aren't too competitive. And this is not just to boost your keyword rankings on search engine results pages—this is to ensure that your website publishes content that people are actually looking for when they go online.
Our SEO services include quality link building that goes beyond directory submissions—that's old school! The way we are building links is through content collaborations and influencer outreach. Not only does it help establish your domain authority, it also strengthens your brand recognition and builds relationships with other websites in your industry.
Links still play a valuable role in landing on the first spot of Google's top 10 search engine results page. That's why we ONLY build links that are of high quality, organic, and relevant to your industry. You'll feel confident that you're working with the right SEO company!
I believe that a good-performing website starts from within. No successful SEO strategy is built without a healthy website. On-page search engine optimization n is the process of ensuring that your website has achieved the best possible condition in order to rank better. That means having a well-structured website with all its pages optimized for SEO, with relevant keywords and meta tags, image alt texts, and more. We have the know-how to make sure that every aspect of on-page optimization is covered so that your website looks awesome (and works better) in the eyes of both search engines and potential customers.
Google My Business Optimization
Do you have a physical store? Then you need to make sure that you're listed on Google My Business (GMB). GMB helps local customers find your store when they search for it online, so it's a great way to get more engagement and increase foot traffic.
Our SEO expert will take care of all the little details of setting up a GMB listing, including uploading photos, providing accurate business information, responding to reviews, and more. Our local SEO services will make sure that your GMB page is optimized for both search engines and potential customers.
Your digital marketing strategy is not complete without competitor analysis. This is a vital process that helps move your business to the right path, not just to gain traction in organic search results but also to stay ahead of the competition.
By digging deep into what your competitors are doing, we will be able to uncover opportunities that they have missed and use that information to build a better SEO strategy for you. We'll analyze their keywords, backlinks, website structure, and content strategy, and determine their SEO strategies, strengths, and weaknesses so that yours can outperform theirs.
We also offer eCommerce SEO services to businesses that want to boost their online presence. Our team is highly experienced and knowledgeable in optimizing websites for organic traffic and conversions. We've worked with various eCommerce platforms including Shopify and WooCommerce.
We can help you reach the top of search engine rankings by creating content that appeals to both search engines and users, as well as ensuring your website is secure, fast, and responsive.
Get Your Website Found on Google!

Talk to Us About Our SEO Services
How Professional SEO Services
Help Generate Leads?
Getting your site on Google's first page doesn't just help you get seen. It also allows you to build credibility and authority in your industry.
Countless online consumer behavior studies revealed that those who are "serious" about making a purchase go directly to search engines like Google to find businesses to cater to their needs. One of the main benefits of search engine optimization is that it allows you to target the right audience at the right time, making it much easier to convert those users into customers.
While social media helps in boosting brand awareness and attract new audiences, organic SEO is what helps you close the deal by driving relevant traffic to your website.
However, much like social media, search engine optimization can also help you attract new audiences. By using long-tail keywords and publishing content that caters to customer pain points, you can also build brand loyalty and display authority in your industry. This is where strategic content marketing comes into play.
Content marketing should always be tied up with SEO work. Content marketing is creating and distributing informative, engaging, and interesting content to attract and retain customers.
The ultimate business goal when it comes to digital marketing is to drive profitable customer action by building trust and establishing your brand as a credible source of information. And when done right, it can help you rank higher on SERPs too!
This is because Google loves fresh and relevant content. So if you're able to produce quality content consistently, you're likely to see a significant improvement in your SEO rankings.
SEO Tactics Combined with Other Marketing Strategies
While search engine optimization is a long-term strategy with slow and steady results, it doesn't mean that it can't be combined with other marketing efforts to achieve faster results.
SEO strategies should always be paired with other digital marketing efforts like social media marketing, content marketing, online reputation management, email marketing, and, if you have the budget, PPC management.
It should also be integrated with your offline marketing efforts, such as print ads, radio and TV spots, etc. How's that? For example, you can include your website's URL in your printed materials and TV ads. This way, you have provided a touchpoint for your customers even if they're not online at the moment they have interacted with your brand.
If you have direct mail marketing, you can lead your customers to visit your website for further information about your offers. Not only does this strengthen your brand's presence both online and offline, but it also helps you track your results in terms of website visits and conversions.
Effective SEO and content marketing services like It's a Writer's World can help you grow your business by creating an online marketing strategy that will maximize your visibility in search engines and drive more leads to your website. I will be your dedicated account manager overseeing all the work and strategies by our SEO team so your business' online presence will grow consistently. All that's left for you is to reach out and contact our SEO services company today!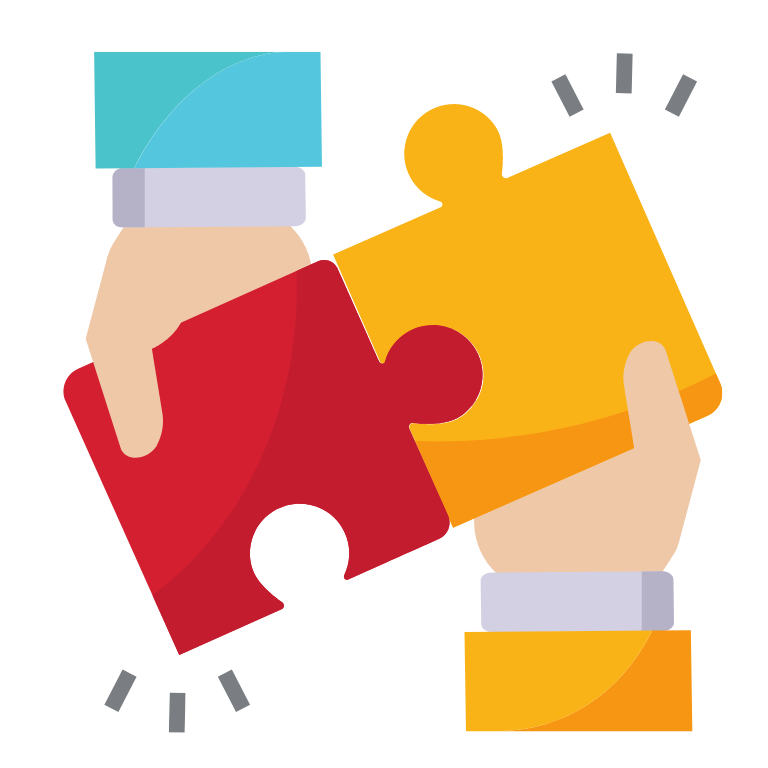 10 SEO Trends to Watch Out For in 2023
In this guide, we will present the 10 SEO trends you need to consider in your SEO strategy not just to rank higher for target keywords but also to gain more traffic.
My Search Engine Optimization (SEO) Process
Get to know who you are and your business
Tell me who your competitors are
Tell me about your ideal customer
Discuss your current SEO strategy
Why Outsource Your
SEO Services in the Philippines?
In today's competitive marketplace, it's more important than ever to have a strong online presence which is achieved by ranking high on SERPs. The worldwide digital advertising and marketing industry was valued at $350 billion in 2020 and is anticipated to reach $786.2 billion by 2026. This means that there's a lot of competition for companies who are trying to get their piece of the pie.
Many factors contribute to a website's ranking on SERPs, and SEO is one of the most important. Search engine optimization is the process of optimizing a website to rank higher on SERPs. It is a complex and ever-changing process, so it's important to have a team of experts who are up-to-date on the latest trends and changes.
One of the benefits of outsourcing your SEO services is that you can tap into a team of experts who are up-to-date on the latest trends and changes. The Philippines has a large pool of talented and skilled SEO professionals. By outsourcing to SEO companies in the Philippines, you can get high-quality services at a fraction of the cost.
The Philippines is also a great option because of its time difference. If you're based in the United States, the Philippines is 12 hours ahead. This can be beneficial because you can get work done while you're sleeping. Filipinos are known for being hardworking and problem solvers. I can speak for myself, especially when faced with challenges like Google Algorithm updates and keeping organic website traffic afloat.
At It's a Writer's World SEO company, we have a very data-driven approach to search engine optimization. We make use of various tools in our SEO marketing services to determine your website's strengths and weaknesses—not just in terms of web development technicalities but also in writing content, web design, and overall marketing.
Our SEO company is all about the details. We take the time to review every nook and cranny of a website to ensure that it is optimally working and conversion-friendly. Of course, since we rely on data to develop the right SEO solution for you, you can expect our approach to be very strategic.
This is the main reason why many of my clients fall in love with what I do. I am very transparent and show what worked and what didn't. I will take full responsibility for any failed strategy and find a way to ensure your site recovers.
Competitive analysis is also one of my fortes. I look at what your competitors are doing wrong and formulate an SEO strategy that will help you rank higher than them. Why is checking out your competitor so important? Well, if they are doing it and it works for them, why are you not doing it?
Part of our quality SEO services is to learn about your industry and what's trending. We take inspiration from your competitors and find out what strategies work for them. From there, we devise our own strategy that will work best for your business.
One of the things that I love most about my job is that it never gets boring. The landscape of search results is always changing, and there's always something new to learn. I am constantly updating my skills and keeping up with the latest trends. Nothing is more rewarding than seeing my clients grow organically through quality content and strategic SEO work.
You'll get access to a large pool of highly-skilled professionals: As I mentioned earlier, the Philippines has a large pool of highly skilled and experienced SEO professionals. This means you'll be able to find someone who has the exact skills and qualifications you need.
Outsourcing is an excellent option for businesses of all sizes. Whether you're a small business or corporation, outsourcing your SEO services can help you achieve your desired results.
Not sure if outsourcing SEO services are right for you? Here are a few more business advantages of outsourcing to the Philippines:
Cost-efficiency – Outsourcing to our SEO company in the Philippines is a cost-effective way of getting high-quality services at a fraction of the cost.
We speak English – Communication is never a struggle for our team. We are fluent in English and can help bridge the cultural and language gap between you and your Filipino team.
Access to talent – With its large pool of talented professionals, outsourcing in the Philippines allows you to get access to expert SEO knowledge and skills as well as a reliable web design team that would help you execute your strategies.
Flexibility – You can choose how long you want to outsource to your chosen SEO agency. This gives you the flexibility to scale your services as needed.
Time zone advantage – Because of its time difference, the Philippines is the perfect place for getting work done while you're sleeping.
At It's a Writer's World SEO Company, we understand that businesses need more than just affordable SEO services. That's why our SEO agency takes the time to understand your business and provides you with customized solutions that will move your business forward. So if you need quality SEO services, don't hesitate to reach out and let us help!
Want the right
SEO Agency in the Philippines?
Book a Consultation today!
Search Engine Optimization FAQs
What is an SEO service?
An SEO service is a service provided by an experienced SEO company that can help improve your website's ranking in search engine results pages (SERPs). An SEO service can also help you optimize your website for better search engine visibility. Typically, an SEO company will provide a suite of services, including keyword research, link building, and content optimization.
How much does an SEO service cost?
It depends on the SEO company and its services, but typically an SEO service will cost between $250-$2000 per month. Some SEO provider services may also offer discounts for longer-term contracts. To get a custom SEO services quote, you can contact us at It's a Writer's World for a discovery call.
What are the different SEO services?
There are many different types of services offered by SEO agencies, but some of the most common include keyword research, link building, and content optimization. At It's a Writer's World, we start our process with an SEO audit before sending an SEO plan. This way we already have an idea of your project's scope and what's needed to be done. Our SEO packages will depend on what you actually need.
What are the 4 types of SEO?
There are four types of SEO: on-page SEO, off-page SEO, technical SEO, and local SEO. On-page is the optimization of the content and structure of your website, off-page is the optimization of your website's backlinks and authority, technical SEO is the optimization of your website's code and architecture, and local SEO is the optimization of your website for local search results.