Hi there! My name is Maria, and I provide SEO services in the Philippines for more than a decade.
SEO can be quite a challenge, especially for small businesses. There are many strategies to implement, tools to use, and tactics to follow. If you're not careful in handling your keywords, backlinks, and web analytics data, you'll get nothing more than an overspent investment! Don't worry if you're just starting out or if you're still doubtful about how everything works in the world of SEO. As your SEO expert, I'll be happy to help you out!
I offer various SEO and content services that are guaranteed to give your website the boost it needs to rank higher on search engine results pages. From keyword research and competitor analysis to on-page optimization and link building, I've got you covered!
If you're interested in availing of my services, please don't hesitate to contact me. I'll would be happy to discuss your needs and tailor a package that's just right for you.
Organic is definitely the best approach when it comes to SEO for a good reason. While paid search is known to get the party started and jumpstart your campaign, investing in organic SEO gives you the confidence that your website will continue to provide value over time. It's a long-term investment.
Second, you don't have to rely on any gimmicks or quick fixes that may give you short-term results but with disastrous implications.
Lastly, it's very cost-efficient. It's the best solution, especially for small businesses or startups who aim to expand their business nationally or even globally. I've seen a lot of brands that came from zero to becoming million-dollar businesses through SEO and combined digital marketing efforts.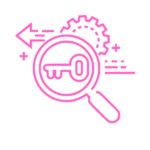 Extensive Keyword Research
When it comes to researching for keywords, I don't believe in shortcuts. I will make sure that the keywords I choose for your project are highly relevant and transactional (keywords that actual buyers are using), have search volume, and aren't too competitive.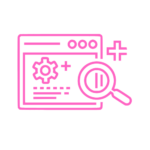 On-Page Optimization
I believe that a good-performing website starts from within. A healthy website is the foundation for digital marketing success. This is where I help you tweak your website's title tags, meta descriptions, header tags, images, and other elements to make it more search engine friendly. Competitor Analysis
I believe in finding out what works best for other websites in your niche so I'll perform a comprehensive market and competitor analysis to determine their strategies, strengths, and weaknesses. Quality Link-Building
Links still play a valuable role when it comes to ranking higher on search engines. Acquiring links from websites/blogs that have high relevance and trustworthy reputation provides Google green flags to rank your site higher. It means your site is legit and authoritative.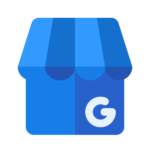 Google My Business Optimization
This is crucial especially for local businesses. I will help you create and optimize your Google My Business Listing to make sure that it's complete, accurate, and optimized for local SEO.
How SEO Helps for Lead Generation
Getting your site on Google's first page doesn't just help you get seen. It also allows you to build credibility and authority in your industry.
Countless online consumer behavior studies revealed that those who are "serious" about making a purchase go directly to search engines like Google to find businesses to cater to their needs. One of the main benefits of SEO is that it allows you to target the right audience at the right time, making it much easier to convert those users into customers.
While social media helps in boosting brand awareness and attracting new audiences, organic SEO is what helps you close the deal by driving relevant traffic to your website.
However, much like social media, SEO can also help you attract new audiences. By using long-tail keywords and publishing content that caters to customer pain points, you can also build brand loyalty and display authority in your industry. This is where strategic content marketing comes into play.
Content marketing should always be tied up with SEO work. Content marketing is creating and distributing informative, engaging, and interesting content to attract and retain customers.
The ultimate business goal when it comes to digital marketing is to drive profitable customer action by building trust and establishing your brand as a credible source of information. And when done right, it can help you rank higher on SERPs too!
This is because Google loves fresh and relevant content. So if you're able to produce quality content consistently, you're likely to see a significant improvement in your SEO rankings.
SEO Combined with Other Marketing Strategies
While SEO is a long-term strategy with slow and steady results, it doesn't mean that it can't be combined with other marketing efforts to achieve faster results.
I suggest using a combination of SEO, content marketing, social media marketing, and email marketing to see results that actually impact your bottomline and drive more traffic to your website. But as I've mentioned earlier, don't forget that your ultimate goal should be attracting quality leads who are serious about making a purchase – this is where SEO truly shines.
When it comes to SEO, there are a lot of different factors that can affect your ranking. That's why I always suggest taking a holistic and multi-faceted approach.
With the right SEO strategy, you can also increase your conversion rate to generate more leads as well. All without breaking the bank!
Interested in my services? Simply send me a message.
Get to know who you are and your business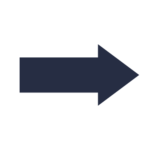 Tell me who your competitors are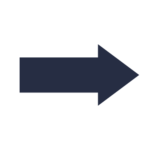 Tell me about your ideal customer
Discuss your current SEO strategy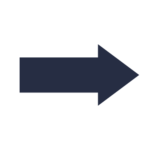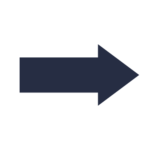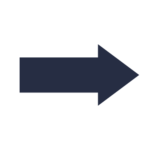 Why Outsource Your SEO Services in the Philippines?
In today's competitive marketplace, it's more important than ever to have a strong online presence which is achieved by ranking high on SERPs.
But a lot of brands vying for attention, especially after the pandemic, it can be tough to make a name online – especially if you're not an experienced SEO professional.
This is where outsourcing your SEO services can be a major advantage. When you outsource your SEO to the Philippines, you'll get access to a team of highly-skilled and talented professionals who can help you achieve your desired results.
What's more, they can do it at a fraction of the cost of hiring an in-house team.
Not sure if outsourcing SEO services is right for you? Here are a few more business advantages of outsourcing to the Philippines:
You'll get access to a large pool of highly-skilled professionals: As I mentioned earlier, the Philippines has a large pool of highly-skilled and experienced SEO professionals. This means you'll be able to find someone who has the exact skills and qualifications you need.
You'll save money: It will cost a lot less than hiring in-house staff when you outsource your SEO services. In fact, you can even get access to high-quality results at a fraction of the price.
No need to worry about training: Not only will outsourcing your SEO services help you save financial resources, it also saves you the time and effort that would have been required for training.
You'll get a better ROI: By outsourcing your SEO to the Philippines, you can focus on getting more leads and sales – which means you'll see a better ROI for your business.
Top-quality work: We are data-driven. Therefore, we will always deliver high-quality work while adhering to the latest SEO best practices.
Outsourcing is an excellent option for businesses of all sizes. Whether you're a small business or corporation, outsourcing your SEO services can help you achieve your desired results.
Want the right SEO partner in the Philippines?
Book a Consultation today!