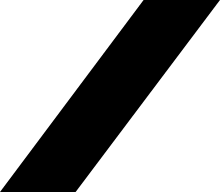 Hello, I'm Espie!
My name is Maria. My friends and family call me Espie. I've been an SEO and content marketing expert in the Philippines for 13 years (2022) and counting. And for starters, I didn't really start my career as a marketer. I was a writer on oDesk.com (now Upwork) back in 2009. What started out as a simple passion for writing (you know the drill, the literary stuff—writing poems, short stories, etc.), turned into a lifelong career.
Then, I started venturing to do SEO, social media, and a whole lot of virtual marketing assistant stuff (including website updates, creating landing pages, email marketing, and a bit of paid ads. But I would say my strength still lies in content marketing. In this day and age, SEO is not just about building links or ranking #1 on every single keyword. It's also about your website's substance. You can rank your site easily on Google search, but without great content to back it up, people would skip right ahead to the next website in line with the research.
A the end of the day, it's always about the conversion—how many people are buying? How many inquiries? How many shares and people reached?
Content Marketing and SEO Expert in the Philippines
Marketing has got me excited about bridging the gap between the audience and the medium. And to think about it, it is kinda in line with my education as a Journalism graduate. With journalism, we're bringing information to the people on print and broadcast media. With digital content marketing, the end goal is the same but on a new platform—the internet.
Marketing is challenging on all levels. One day, you think you've cracked the code; the next day, you're out of the game. It's a continuous learning process. Always bring your "A-game".
What Does your SEO Services Include?
My SEO services are designed to increase visibility within the algorithmic ("natural", "organic", or "free") search results to deliver high-quality, targeted traffic to your website.
Websites need SEO because search is one of the main ways that users find websites and content online. SEO or Search Engine Optimization is the practice of improving the ranking of a website on search engines. The higher the ranking, the more likely users are to find the website.
I offer both on-page and off-page SEO services. On-page SEO services include optimizing title tags, meta descriptions, header tags, images, and other elements on your website. Off-page SEO services include link building, guest posting, and other forms of content marketing.
I also offer local SEO services for businesses that want to rank higher in Google Maps and other local search results. Local SEO is a bit different from traditional SEO because it includes optimizing your Google My Business listing, citations, and reviews.
What Does Your Content Marketing Services Include?
My content marketing services are designed to help businesses create, publish, and promote high-quality content that is relevant to their target audience.
Content marketing is a strategic marketing approach that focuses on creating and distributing valuable, relevant, and consistent content to attract and retain a clearly-defined audience — and, ultimately, to drive profitable customer action.
I offer a full range of content marketing services, from consultation and strategy to content creation and distribution. I can help you with everything from developing a content calendar to creating blog posts, infographics, ebooks, and more.
Life as a Digital Nomad
I have been working remotely since the birth of my son back in 2015. I fell in love with the thought of being able to have the freedom to manage my own time, be around my son and my parents, and avoid the everyday commutes. If you have been to Manila, I'm sure you already know the horror stories about traffic, especially in EDSA.
What I really loved about telecommuting is how I've managed to squeeze in time for my passions. I have time to cook, practice playing my guitar, go to the gym, and of course, travel.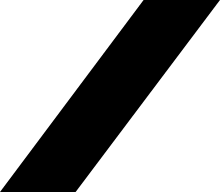 It's a Writer's World REBORN
Due to my tight schedule as a new mom and trying to juggle work, I've lost track of updating my old site www.mariaespievidal.com. The blog was also covering so many different topics. I just had to let it go and start fresh. This time focusing on what I know best: content marketing and SEO.
I hope you enjoy reading through my blog as I will be sharing a lot of learnings from presently handled campaigns and past experiences.
Cheers!