SEO and Content Marketing Services


in the Philippines
World-Class Quality SEO Experts Service.
Filipino Affordability.
With the world going digital, SEO and content marketing have become two of the most important tools for businesses to ensure their online visibility and success. At It's a Writer's World Digital Marketing Services, we provide high-quality and affordable SEO and content marketing services in the Philippines that can help your business reach new heights. With over a decade of experience in the industry, our team of search engine optimization and content marketing experts are well-equipped to provide you with the solutions you need to take your business to the next level.
The challenge most small to medium size businesses face when it comes to marketing online is budget. The common perception is that SEO and content marketing are expensive, but this doesn't have to be the case. When you outsource to It's a Writer's World, you get world-class quality at Filipino affordability.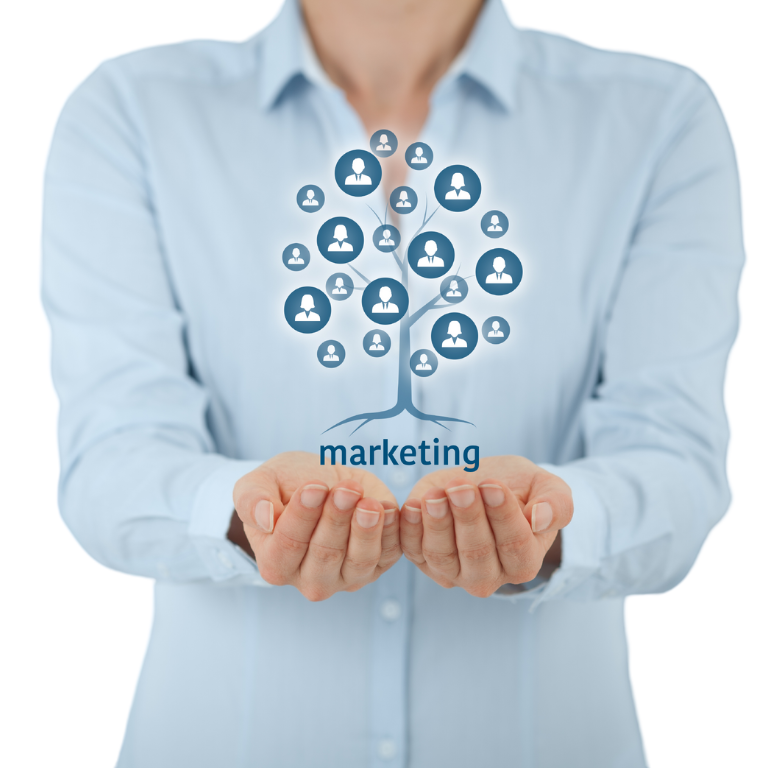 Professional SEO Services:

Creative Solutions to Digital Challenges
Search engine optimization is a complex and ever-evolving field, so it's important to work with a professional SEO agency that can stay on top of the latest trends and changes. That's where we come in. At It's a Writer's World, our team of SEO experts is always up-to-date with the latest algorithms and trends, so you can be confident that your website is in good hands. 
Imagine developing a beautiful website and creative content, but no one can find it. Kinda annoying, right? What most businesses fail to understand is that launching a website is easy. There are so many platforms online that would allow you to do it in a matter of minutes. 
The challenge lies in making your website visible to your target market, and that's where SEO comes in. SEO is the process of optimizing your website for search engines so that when people search for keywords related to your business, your website will appear as one of the top results. 
Google is the #1  search engine in the world, with over 5.6 billion searches being done daily. That's a lot of people looking for things online, and if you're not using SEO to make your website visible, you're missing out on a huge opportunity. 
SEO is not a one-time thing but an ongoing process that should be integrated into your website from the beginning. That's why it's important to work with a professional SEO company that can help you develop a custom SEO strategy that will take your business to the next level. 
At It's a Writer's World, we offer comprehensive SEO services that are tailored to your unique needs and goals. We believe in an holistic approach to SEO, which is why our services include: 
Search engine keyword research

On-page search engine optimization

Link building and backlinking

Local SEO

eCommerce and Shopify SEO

Comprehensive tracking and reporting
Our SEO specialists will work closely with you to understand your business and develop a custom strategy to help you land on the first page of search results. We're not a one-size-fits-all digital marketing company. We believe that your SEO strategy should be unique to your business. You can rely on our white hat SEO services to complement your inbound marketing campaigns and boost brand visibility.
What is

Search Engine Optimization?

Search Engine Optimization, or "SEO" for short, is a technique that can be used on a website to improve site visibility amongst search engines. It is a means of increasing the quantity and quality of traffic to a site from search engines, ideally resulting in increased sales or other desired outcomes.

There are many different aspects to SEO, and it can be a complex and time-consuming process to get it right. It's a long game that requires patience and perseverance. However, the effort is often worth it, as a well-optimized website can attract more visitors and result in better business outcomes.

SEO strategies can be divided into two broad categories: on-page and off-page. On-page search engine optimization refers to both content and technical SEO techniques used to improve a website's search engine visibility. This includes optimizing website title tags, meta descriptions, and content to target specific keywords.

Off-page SEO, on the other hand, refers to activities undertaken outside of the website to improve its search engine visibility. This can include link building, social media engagement, and creating informative content such as blog posts or infographics.

Both SEO strategies are essential to achieving good search engine visibility. However, Google looks into a website's technical SEO and content strategy more than anything else.

Google wants its users to have the best experience possible whenever they use its search engines. Websites that could effectively cater to users' intent are rewarded with higher rankings. As such, it's important to focus on creating a website that is not only technically sound but also informative and engaging.

Creating quality content is one of the most effective SEO strategies. This is because Google's algorithms are designed to favor websites with high-quality, relevant content. Websites that provide users with informative and well-written articles, blog posts, and other forms of content are more likely to rank higher in search engine results pages.

Besides creating quality content, it's also important to focus on keyword research and targeting. This involves understanding what users are searching for and using those keywords throughout the website, including title tags, meta descriptions, and body content.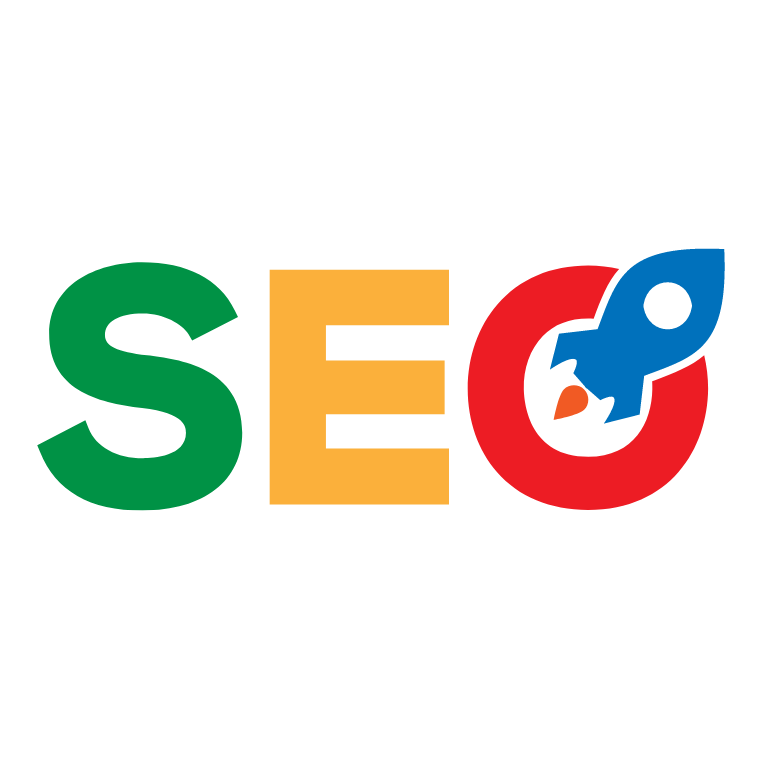 Content Marketing Services that
Drive Results
In addition to SEO, content marketing is another essential tool for businesses that want to succeed online. After all, without high-quality content, your website won't be able to rank highly on search engine results pages (SERPs). 
Whether you're a fortune 500 company or a small business struggling to get noticed, content marketing is a powerful tool that can help you achieve your goals. 
Content Marketing is not just limited to blogs though, and neither is it just about creating tons of content. Content Marketing is a combination of science and art. The science part is understanding which content will work best for your business and your target market. The art lies in creating compelling and interesting content that will capture the attention of your readers. 
And don't forget about marketing. The marketing part of content marketing lies in how you will be able to promote your content so that it will reach your target market—in short: distribution.
Content marketing is creating and distributing high-quality content that helps you attract and retain customers. The goal of content marketing is to drive profitable customer action by creating and distributing valuable, relevant, and consistent content.  
At It's a Writer's World, we understand that not all businesses have the time or resources to create high-quality content on a regular basis. That's why we offer comprehensive content marketing services that are designed to help you achieve your business goals. 
Our team of experienced writers and marketers will work closely with you to develop a content marketing strategy that will help you reach your target market and achieve your desired results. 
Some of the content marketing services we offer include: 
Content Planning and Competitive Content Gap Analysis
Content Wishlist and Topic Discovery
Content Collaborations and Niche-Specific Blogger Outreach
We understand that every business is different, and we tailor our content marketing services to fit your unique needs and goals.
What is

Engaging Content?

Engaging content is the kind of content that is interesting and enjoyable to read. Not only does this type of content complement SEO efforts, but it also help drive website traffic and grow your brand advocates. Good engaging content will keep your readers coming back for more, and it will also help you attract new readers.

Creating profitable content requires:
Write for your audience – For better conversion rate optimization, it's important to write with your target audience in mind. Consider what kinds of things they would find interesting, and make sure your content is relevant to them.
Keep it fresh – Readers can quickly become bored with stale content. Regularly update your blog or website with new content, and consider writing about current events or hot topics your audience would be interested in.
Make it visually appealing – Engaging content should also be easy on the eyes. Use headlines and subheadings to break up the text, and include images or videos to add interest.
Creating engaging content is an important part of any digital marketing strategy. Drive digital differently with interesting, enjoyable content that will keep your readers coming back for more.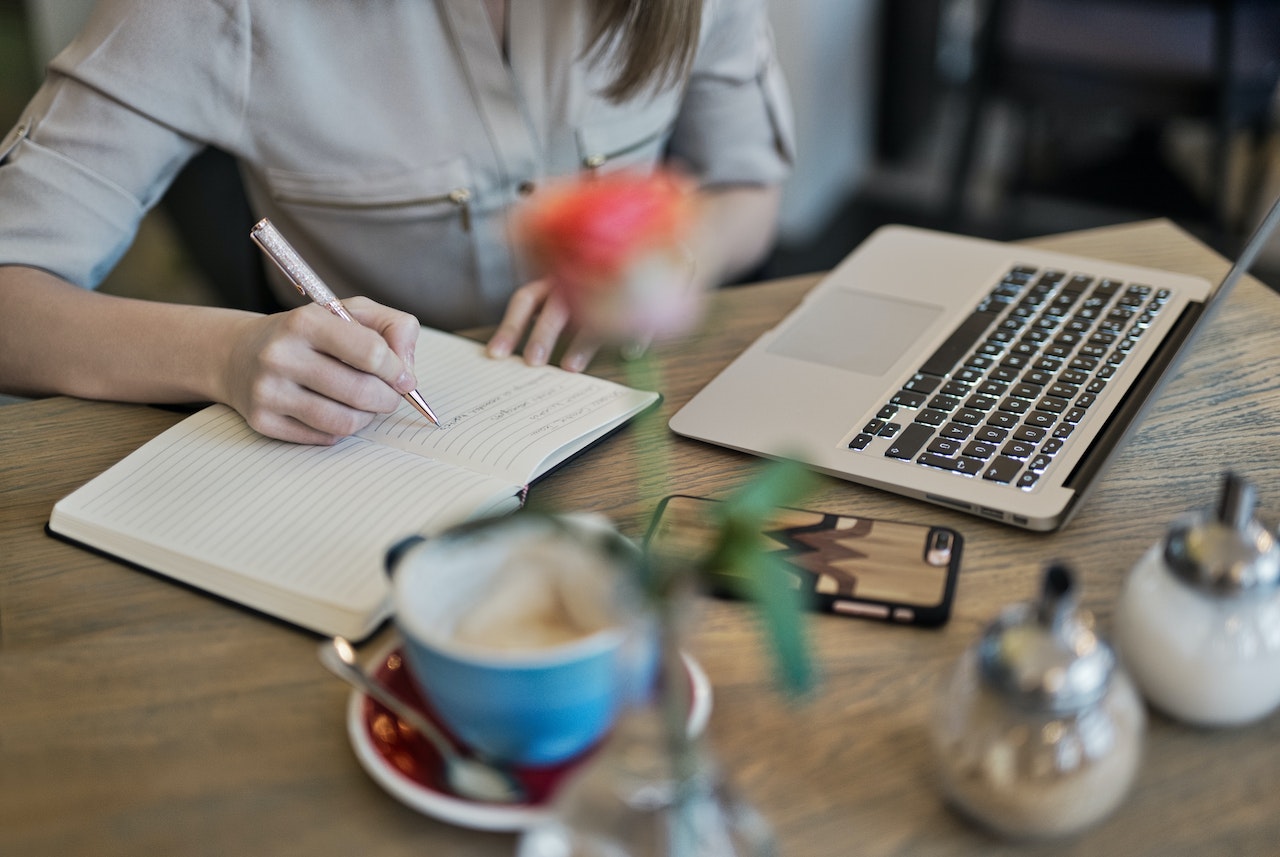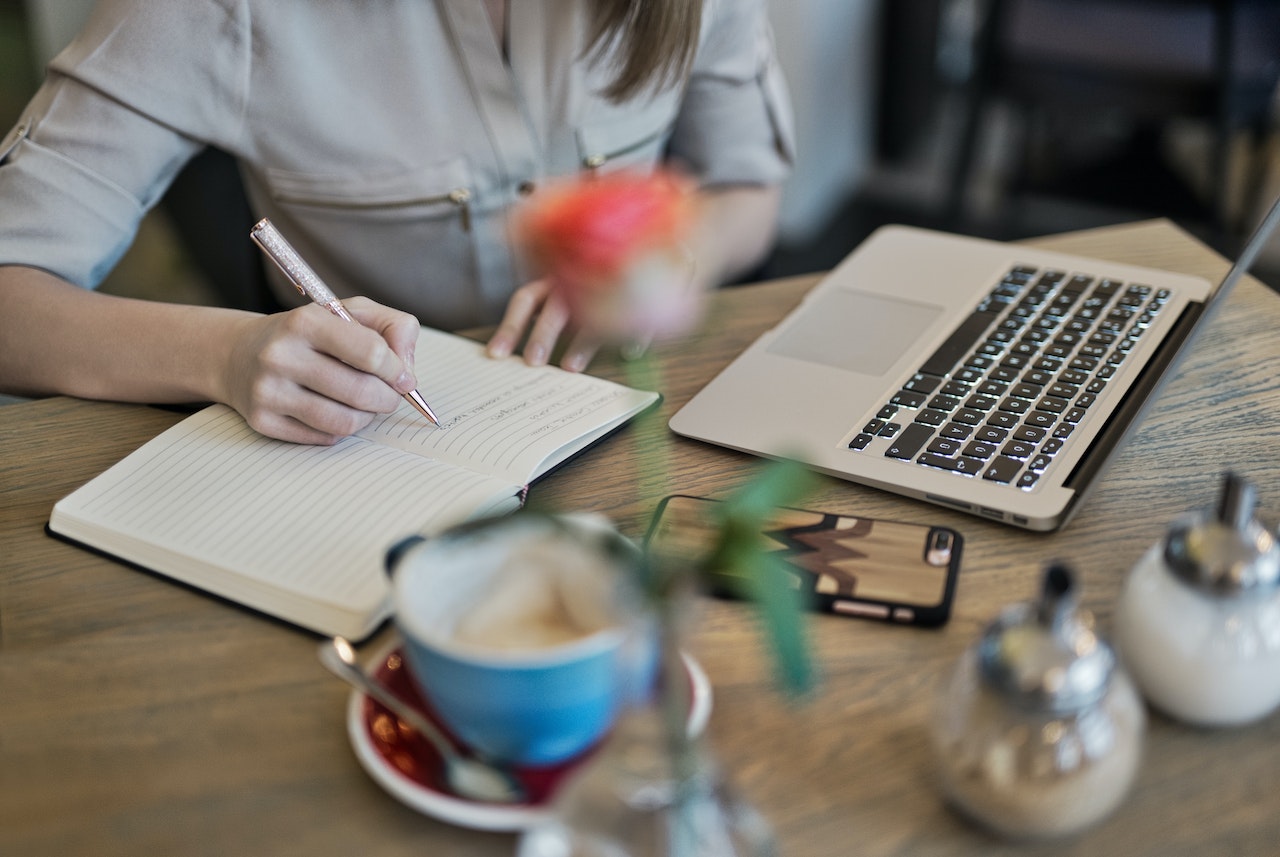 Content Writing Services that
Saves You Time
​If you're not a wordsmith or if you don't have the time to write high-quality content consistently, our team of professional writers can help.
You may be thinking: Isn't all writing the same? Why would I need to hire a professional writer when I can just write the content myself?
The answer is simple: not all writing is the same.
There's a big difference between someone who just knows how to write and someone who is a professional writer. Professional writers are experts at creating content that is interesting, compelling, and engaging. They also have the necessary skills and experience to ensure that your content is free of errors and meets all the requirements for SEO success.
In short, professional writers can save you a lot of time and help you create content that will drive results. Some of the content writing services we offer include:
Blog Post Writing
Article Writing
Product Descriptions
Website Content Writing
Case Studies
The Philippines has one of the highest English literacy rates in Asia. In fact, a recent study showed that a high percentage of the population is proficient in English. This makes Filipino writers the perfect choice for businesses that need high-quality, industry-expert content but doesn't have the time or resources to produce it themselves. Don't let content publishing be the bottleneck of your business success. Let us help you create content optimized for keywords and user intent. Our content SEO services will help you reach your potential clients and achieve first-page ranking on Google.
If you're ready to take your content production to the next level, we're here to help. Schedule a free consultation with our content marketers today, and let's discuss how our content writing services can help you achieve your business goals.
SEO and Content
Case Studies
A Decade + Years


of SEO and Content Marketing Experience

What sets us apart from most companies in the Philippines is our commitment to providing tailor-made solutions that are designed to meet your specific needs and goals. We understand that every business is different, so we take the time to get to know you and your business before developing a custom-tailored strategy. 

In addition to our personalized approach, we also have over a decade of experience in the industry. Our SEO hacker team has worked with businesses of all sizes, from small local businesses to large multinational corporations. No matter what your budget is or what your marketing goals are, we can help you achieve them. 
About Maria Espie Vidal—Marketing Manager
Maria Espie Vidal is a world-class content and search engine optimization specialist. She has worked in the SEO industry for over 10 years and has helped hundreds of businesses improve their online visibility. Her experience and knowledge have made her an invaluable asset to any business that wants to improve its online presence.
Maria is a highly sought-after consultant and writer. She is frequently recommended by industry leaders and is known for her ability to produce high-quality, engaging content. She is also an expert in search engine optimization and has helped countless businesses improve their organic search rankings.
In her spare time, she is an avid traveler, musician, home cook and baker, frustrated CrossFit athlete, and a mother to an ASD kid. She has always been known for her strong personality and creative mind, which she has used to her advantage in her career.
Our Search Engine Optimization Process
It's a Writer's World is a full-service SEO and content marketing company that offers affordable and world-class services in the Philippines. We have over a decade of experience in the industry, so we are well-equipped to handle all your digital marketing needs. 
Our digital marketing process begins with an initial consultation, during which we will learn about your business, goals, and budget. We will then develop custom-tailored SEO packages designed to meet your specific needs. 
Data is our best friend. We use it to drive all our marketing decisions. We continuously monitor your website's progress and make adjustments as needed to ensure that you are getting the best results possible. We believe in complete transparency and will always keep you updated on our progress, as well as what we are doing to help your business grow. 
As an SEO agency dedicated to driving results, and by results, we mean customers, our digital marketers are always on the lookout for new and improved marketing strategies. We constantly evolve to stay ahead of the curve and deliver the best possible results for our clients.
If you are looking for an agency that can help you take your business to the next level, look no further than It's a Writer's World Content and SEO agency!
My Blog
What's New in SEO and Content Marketing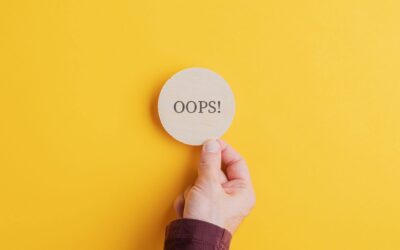 In my decade-long experience as an SEO specialist, I've worked with many businesses that have underestimated the...