Most businesses are aware of the role that content marketing plays in promoting their products or services. What many don't realize, however, is the important role that blogging can play in content marketing. By creating quality blog content, businesses can reach a wider audience, engage potential customers, and build trust and credibility with their target market. If you're not sure how blogging can benefit your business, read on to learn more about the advantages of this type of content marketing.
Conversation is king. Content is just something to talk about.
What is Blogging and the Purpose of Blogging?
Blogging originated with the term "weblog," coined by Jorn Barger, a blogger for Robot Wisdom, in 1997. The term "weblog" was shortened to "blog" in 1999 by programmer Peter Merholz.
In the early stages, blogging is considered a personal page or a journal in which authors can share information about various topics. You've probably heard about platforms like Blogspot or Blogger, free WordPress, Tumblr, Livejournal, and Typepad. These sites were created to make it easy for anyone to create a blog.
Today, blogging has become more than just a personal page or journal. It's now become an effective tool for businesses and organizations to reach their target market and build trust and credibility. Since blogs are updated regularly, these business blogs can contain fresh and relevant content and timely information about the company or organization. Also, this type of content is usually written in an informal tone, often providing readers with a more personal connection to the brand.
And with the surge of video marketing, vlogging , or video blogging, has become popular among marketers. This type of content is more engaging and personal to viewers and can be used with other content marketing initiatives. However, for the purpose of this article, we'll be sticking with written content.
Why is Blogging Important to Content Marketing?
Blogging is essential to any content marketing plan that keeps users actively engaged with your website. It serves as the cornerstone for building up your brand's fanbase and helps draw readers in and make them stay. Regularly updating your blog with new posts and relevant information can create a strong bond between yourself and the people who visit it.
It's also proven to help improve capturing prospects during the research stage of the buying process. By providing your readers with practical, up-to-date information about your business, products, or services, you can establish yourself as a trusted source of knowledge and form stronger relationships with potential customers.
Educating and empowering your audience with relevant information about their pain points can help you nurture leads and establish credibility. For example, suppose you're a SaaS company targeting business owners or upper management. You want to create blog articles that talk about the issues that business owners face or the challenges of making decisions in a competitive landscape and how products or services like yours can help them.
Additionally, blogging helps to boost SEO rankings by providing fresh content that search engine indexers love. This means that if users search for something related to your niche, your blog posts can show up on the first page of results, helping to attract more readers and draw in potential customers.
Blogs are also great assets for content silo, which can drive more traffic to your website. Content silo is a structure in which you organize content into categories and subcategories. This helps search engine indexers better understand the content on your website and can help improve rankings in SERPs. With strong keyword placement and internal linking, blog pages can often rank higher than other content on your website for specific searches.
Finally, blogging also serves as a platform for building relationships with other industry authorities through guest posts. You can increase your brand's reach and build a larger following by encouraging other bloggers or influencers to post on your blog or link back to it from their own websites.
For example, if you're a real estate agent, you could reach out to other real estate agents in your area and invite them to collaborate on a blog that discusses the current market trends and best practices. Not only does this help expand your reach, but it also allows potential customers to get advice from different experts.
To understand the basics of content marketing, let us discuss a few benefits of an updated content marketing strategy.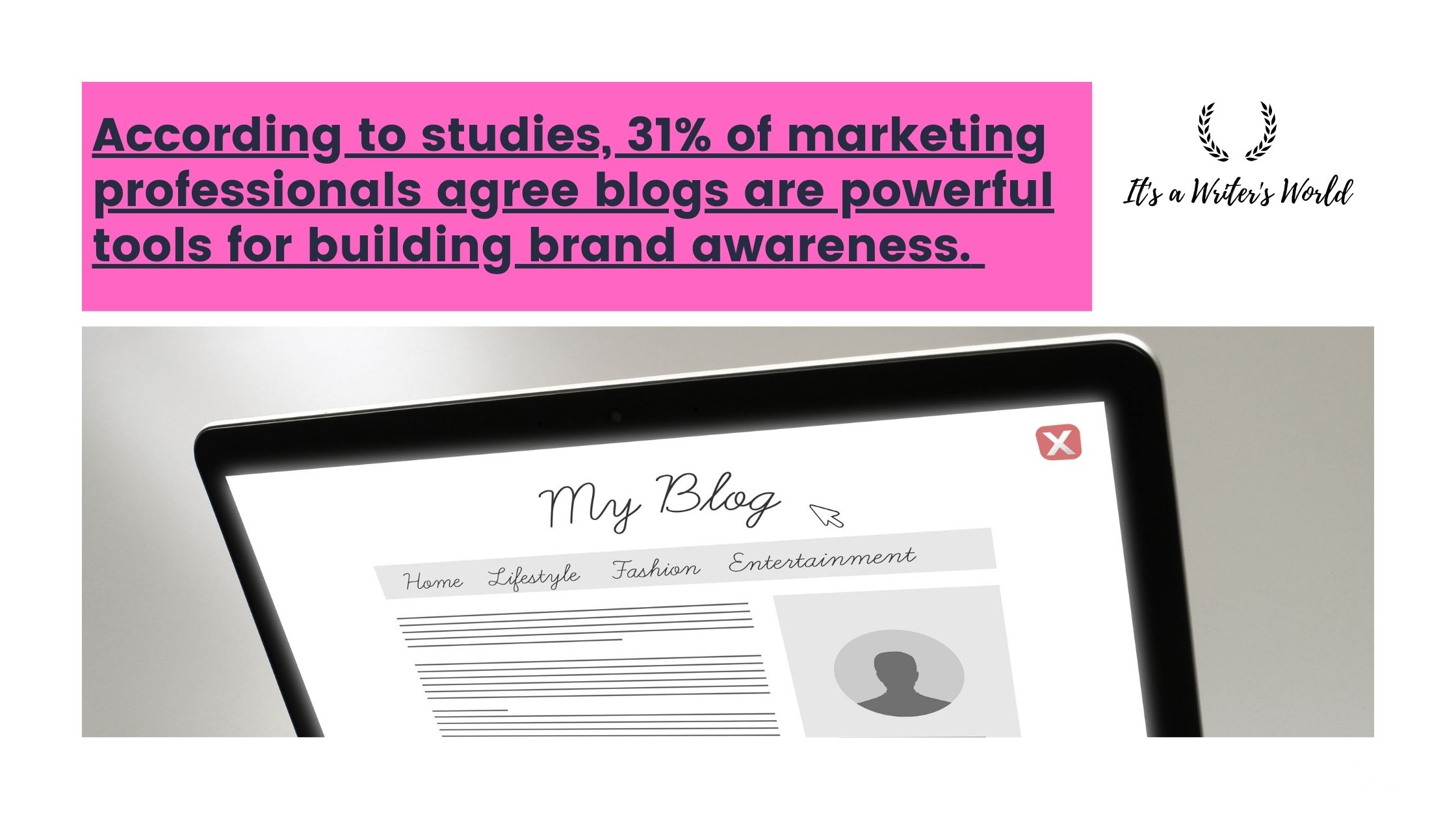 Benefits of Content Marketing
Content marketing is a strategic way of marketing focused on creating and updating information to drive profitable customer action. It is also vital that your content marketing strategy's goal is to attract a specific audience: the most apparent reason is creating valuable, relevant, and consistent content.
So, what are the benefits of content marketing today?
Increases Website Traffic
It is no doubt that having relevant and valuable content will increase website traffic for your target audiences. The simple and direct effect is to give your business the spotlight. In fact, businesses that blog experience twice as much email traffic as businesses who don't.
The key here is frequency. The more you publish, the more your website traffic will increase. But this doesn't mean that you should write content for the sake of publishing one. You need to find the perfect balance between quality and quantity. This is where content strategy planning comes into play. By planning ahead and creating a content calendar that works for your business, you can ensure that you're producing the right kind of content at the right frequency.
According to studies, 31% of marketing professionals agree blogs are powerful tools for building brand awareness. An effective content marketing strategy will develop your brand awareness, enabling your products or services to build the trust and authority of your target audience.
Consistently publishing high-value content will get your name out there. And if more people trust your brand as a go-to reference for information, the more likely to refer to you in their own content or share your content with their friends. This leads to organic growth, which is the best marketing possible.
Improves and Drives Direct Conversions
Content with an effective Call-to-Action (CTA) will direct your consumers to sign-up, create their accounts, or have direct sales. You can add lead-generating CTAs to your blog posts directly to landing pages with relevant content and offers your visitors can convert on. In fact, publishing 16 posts/mo gets 4.5x more leads than those that publish 4 posts.
There is a common misconception that conversions are a linear process. It's not. Since today's consumers are smarter and have access to a myriad of information for a purchase decision, they generally take their own time to decide.
In one of my clients who have taken the time to invest in a heatmap tool, we've discovered how most of his organic visits have found his websites through informative blogs and not product pages. After reading the blog post, they were more likely to explore his products or services and convert.
This kind of real-time data analytics illuminates the importance of content marketing for driving conversions. Blogs may be at the far bottom of the funnel, but they should still be a major part of your content strategy.
Increases Retention of Loyal Brand Consumers
Improving client retention starts with updating your content marketing campaign. If your content is continuously updated based on your consumer's needs, it is already evident that most users will find your brand helpful. And will eventually direct them to your services, which converts to more sales and loyal consumers.
A commitment to share content with your existing customers shows them you want to provide value beyond the product or service. This, in turn, goes a long way in reducing churn, which according to research by Zuora averages out at 24% for B2B brands.
Build a Unique Social Media Community
Targeting different social media platforms to showcase your content is as effective as gaining more traffic. Most consumers rely on what's new on social media. In fact, 75% of online shoppers say they use social media as a part of their buying process. Your community reach will grow by adding relevant content marketing strategies through your blog posts.
It is no doubt that having an updated content marketing strategy will help your blog post thrive and reach more consumers. This is why blogging also plays a vital role in driving more traffic and making your content marketing strategy effective.
Since people start recognizing your brand as an authority in your niche, you will gain more fans across your platforms, including social media. Social media platforms such as Facebook and Twitter are great for engaging with your audiences, building relationships, and increasing brand awarenes. Building an active community on social media will help you optimize content marketing strategies and reach a wider audience.
Case Study: Photo Editing Service's Organic Traffic Grows by 32.87% in 5 Months
Recently, we had the opportunity to work with a photo editing service located in Europe, which specializes in providing professional photo editing services to eCommerce stores and photographers around the world. In this case study, we'll examine how we helped the photo editing service grow its organic traffic to 32.87% in five months.
How Content Marketing and Blog Strategy Fits Together
As mentioned earlier, content marketing and blogging should always be equal. Establishing a blog will help enhance your SEO marketing strategy and improve your search results on SERPs. These blog posts will also contain prominent keywords in your industry, benefiting your post rank well in SERPs. Yes, content marketing is also associated with search engine optimization. There is no complex formula for making relevant and consistent content; you only need to understand what works for your blog post.
Let's further discuss setting up your content marketing and blog strategy.
S.M.A.R.T Goals
You should create a plan for your content marketing work that will fit your goals. Staying on track with your content should rely on implementing specific, measurable, achievable, realistic, and timely (S.M.A.R.T) goals.
Your blog goal should define the why, how, and what. This determines how much traffic you want and in what timeframe. It is also vital that you are specific with your goals because having a clear picture of your blog postings will make everything more enticing to your target audiences.
Perform Target Market Research
Introducing effective content for your audience relies on how relevant you can get to their specific needs. It is also essential to have a target market research; it will let you know more about your consumer behaviors, the problems they commonly experience, and what content they rely on reading.
Target market research also defines vital pointers on what you should put in your blog. One good way to know your target market is by devising a questionnaire, reviewing past testimonials, and interviewing consumers.
Choose the Best Topics and Keywords to Target
Now that you have a clear picture of your target audience's needs, it is time to create content they would relate to. Keyword research is the foundation of an effective blog content strategy.
Adding targeted keywords to your content will help you to showcase different promotions and special offers. Your business can reach potential and loyal consumers by recommending your services.
Always remember that targeted keywords work when strategically incorporating them into your content. You cannot just add keywords out of nowhere; they should be based on your topics and what your consumers search for.
Create a blog content calendar
Keeping on track with your content and organizing when to create and post them is necessary. Creating a blog content calendar will enable you to prevent backlogs, keeps you on track, and create a system to ensure your content is always top-notch and published on time.
Being in unison with your schedule also helps you review and edit your blog content. Publishing top-notch content means having grammatical and typographical errors should be audited before getting your content live.
Build a Social Media Community
Blog posts are great content you can share across various social media platforms such as Twitter, LinkedIn, Facebook, or Instagram. This is a great way to attract new and potential customers that may not have heard of your business yet.
Consumers who find your content helpful and answer most of their queries are more likely to recommend your services. This also enables your business to have a reputation for being a trusted service in your area. With this, loyal customers will be achieved, and positive testimonials about your services can be posted.
Effective content marketing strategy that drives results!
How to Get the Most Value Out of Your Blog Posting Strategy
It is difficult to define how many blog posts you should publish in a week or a month. This depends on various factors like resources (both budget and staff to handle the demand), your SMART goals, and how active your target market is.
As a general rule, the more blog posts you publish, the more traffic you will generate to your website. But this does not mean that you should publish content for the sake of it; your blog postings should be high-quality and relevant to your target market.
This is where quality vs. quantity comes into play, especially if you have a smaller team size and outsourcing your content writing is not in the stars yet.
Know Your Audience
If you know your audience, it is easier to generate content that they will want to read. This makes it more critical to build an audience persona before coming up with content topics. A persona is a semi-fictionalized representation of your target market and should include demographics, behaviors, motivations, and objectives.
Researching your target market is essential to ensure that your content will be relevant to them. I would recommend writing blogs that cater to their pain points and identifying their questions related to your products (which should always be a part of your keyword research).
Focus on Quality Content
While blogging frequency should be a priority, never forget that quality should be top of the list. If you have limited resources and do not have enough writers to fulfill 14 posts per month deliverables, stick to writing 2 to 4 long-form posts monthly. This is still much more favorable than writing ten 500-word articles that do not add value to your target audience.
With the digital space being super competitive, you should make it a point for your blog articles to stand out. The only way to achieve this is to produce high-value, high-quality content that addresses the concerns of your readers. You want to pick topics where you can practice your expertise and provide helpful insights to your readers.
You can also create checklists or instruction guides that your website visitors would love to bookmark and share with friends. Having a high return visit is more favorable than generating a bulk single session new visits with a high bounce rate. Or, acquiring low organic sessions, but the conversion rate per visit is way higher.
Blog Consistently
As I've mentioned, the more blog posts you publish, the more traffic you generate for your website. But ensure that quality is not compromised when trying to maintain consistency in your posting schedule.
This is also where a content calendar comes in handy. A content calendar is a way to plan and map out your blog content strategy. This includes identifying topics, assigning authors, setting due dates, and publishing schedules. I recommend using Google Calendar or Trello (or any project management tool to create a content calendar that is shareable among your team.
When creating your content calendar, think ahead at least 2-3 months to have a buffer for last-minute changes or delays. This will also help you to batch your content creation so that you are not always scrambling to come up with new ideas at the last minute.
Scheduling your blog postings in advance can help you be more consistent with your posting frequency. This also allows you to have a buffer in case something unexpected comes up, and you cannot write a blog post for that week.
Use Strong Visuals to Accompany Your Content
Engaging visuals create a strong connection between customers and content. Furthermore, images are typically the first thing people will notice when viewing your blog promotions – making it highly important to select only high-quality pictures that accurately represent the message you wish to convey.
Have you ever heard the saying "a picture is worth a thousand words"? This holds true when it comes to creating an effective promotional strategy. Think about this: only 10% of people can remember all the written details from content they consume, but 65% retain visuals. That's why having captivating images on your blog is essential for success.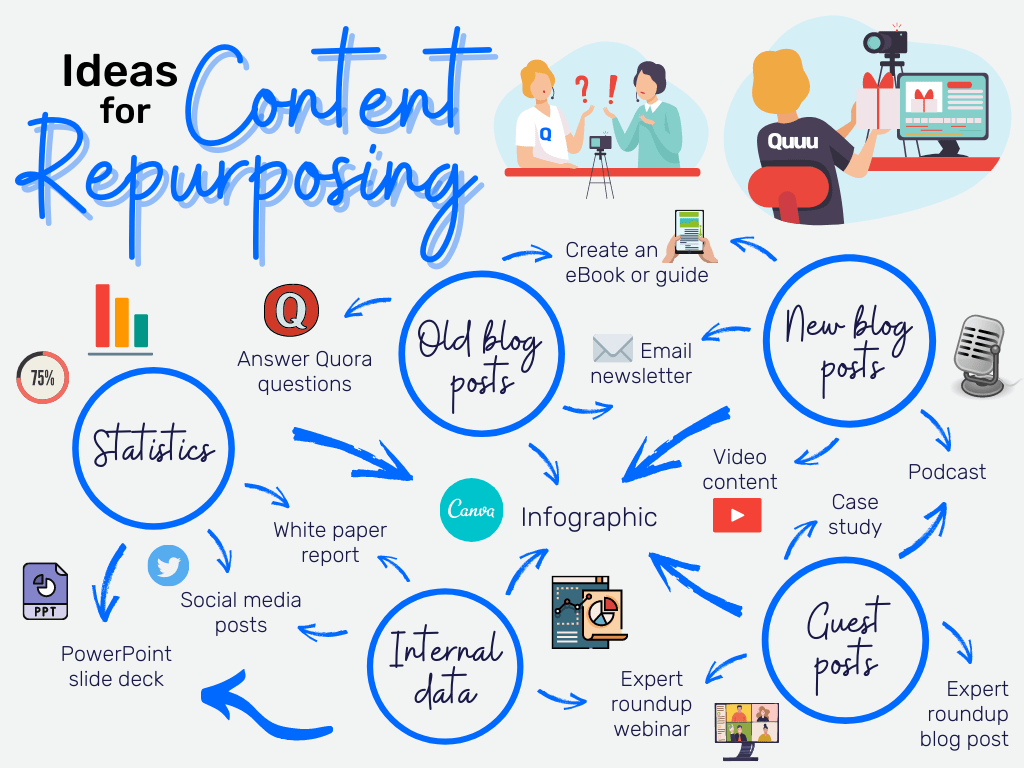 Repurpose Old Content
Creating new content every week can be very time-consuming, and it is not always necessary for success. Repurposing old content into fresh, updated pieces can help you save time while still providing valuable content to your readers.
You can also repurpose certain parts of an article, like its structure or keywords, to create a few different versions. With the right keyword research, you can also write a completely different article that still delivers the same overall message. Always make sure to add fresh content and insights that would be helpful for your readers. Your goal should be to create content that will solve their problems or answer their questions in the best way possible.
Another way to reuse old blog posts is repurposing them into visuals like graphics and short explainer videos that summarize the key ideas. This is especially useful for posts with complex topics that may be difficult to understand at first glance.
Share it on Social Media
Once you've created a fantastic blog post, it's time to spread the word. Sharing your content on social media is essential for getting people to engage with and read your blog posts.
When sharing on social media, make sure to include a Call-to-Action (CTA) in the post description that encourages readers to click through and read the post. You can also use images to draw attention to your blog posts, making them more attractive and clickable.
It's important to share your content multiple times on different platforms as well. Try sharing it once a week for 3-4 weeks for maximum exposure. This will also help keep your content top of mind for your followers.
Using a tool like Hootsuite or Sprout Social can help you save time by scheduling posts in advance and managing multiple accounts at once.
Analyze Results and Refine Your Strategy
Once you've published the blog post, it's time to track and measure its performance. Analyzing your blog results can help you find areas to refine and improve your strategy.
You can use Google Analytics or other tracking tools to measure the success of your blog posts.
Here are some metrics to consider when evaluating your blog performance:
Number of page views
Total time spent on the page
Bounce rate
Number of shares
Number of comments
These metrics can help you determine which types of posts are most popular and resonate with your audience. You can also use the data to A/B test different headlines, visuals and CTAs to maximize engagement.
By keeping track of your blog's performance, you can refine your strategy and create even better content for your readers.
In a Nutshell…
In conclusion, creating an effective content marketing and blog strategy always relies on the efforts and goals your business wants to achieve. Adding relevant content gives you more website traffic, improves your SEO, improves customer relationships, and generates social media content and leads.
Make sure to create content that resonates with your audience and is optimized for the web. Use visuals and repurposing techniques to save time while still providing value. Don't forget to share your content on social media and track its performance to refine your strategy over time. With a little effort, you can make a huge difference in your content marketing success.
There is no one-size fits all approach to content marketing, but creating and optimizing good content will help you reach your goals. With a solid strategy and the right tools, you can take advantage of all the benefits that effective content marketing offers!
Effective content marketing strategy that drives results!
Blogging in Content Marketing FAQs
What does a business blog do?
A business blog is an effective way to create content that helps you reach your goals. Business blogs help improve SEO, generate website traffic, improve customer relationships and ultimately leads, and provide content for social media platforms.
What are the types of business blog?
The types of business blogs include educational articles, opinion pieces, reviews, interviews, explainer videos and other forms of media.
What should a business blog contain?
A business blog should contain content that is relevant to your target audience. It should also be optimized for search engines and include visuals or multimedia elements. Additionally, it should provide value to readers by helping them solve problems and answer questions.
What makes a business blog successful?
A successful business blog requires a focused content strategy and regular updates. It should also be optimized for search engines, use visuals to draw attention to the post, and be shared multiple times on different platforms. Additionally, it's important to track performance metrics and refine your strategy over time.
How do I write a good business blog post?
When writing a business blog post, make sure you create content that is relevant and valuable to your audience. Use visuals or multimedia elements to draw attention and optimize for search engines. Remember to track performance metrics and refine your strategy over time for maximum success.