SEO content writing is an essential part of any successful digital marketing strategy. As Google continues to refine its algorithm, creating high-quality content that serves search intent has become increasingly important. In fact, marketers expect the content industry's revenue to exceed $135 billion by 2026.
So, what exactly is SEO writing? Essentially, it involves researching relevant keywords and creating optimized content that satisfies user intent while adhering to search engine algorithms. By doing so, your content is more likely to be crawled, judged favorably, and ultimately placed higher in the search engine results pages (SERPs).
But there's more to SEO content writing than simply stuffing in as many keywords as possible. An SEO content writer should be knowledgeable in data analytics, keyword research, and content strategy, as well as be creative enough to engage readers through words.
In this guide, we'll go through the process of SEO content writing and its impact on your goals. We'll also provide expert tips to help you create effective content. We'll also introduce some of the best content tools that will help streamline your writing process.
Create content in a format that is suitable to the needs and expectations of Google's user for the question they have asked.
What is SEO Writing?
SEO writing is the practice of creating and optimizing content with the goal of ranking on the first page of search engines such as Google. This involves researching relevant keywords and writing high-quality content that matches user intent while optimizing headers for easy page crawling.
The importance of SEO writing lies in its ability to increase organic traffic to a website, which is essential for generating leads and revenue. A 2020 study showed that the click-through rate for websites in the top position on the SERP was 25%. Compared to only 2.5% for websites in position 10. So if you're not showing up in the first 10 Google results, potential customers are less likely to find your content.
And with Google launching algorithm updates such as Helpful Content, quality and relevance have become even more important. This added another complexity in producing SEO-friendly content. Keyword stuffing is no longer viable, and a holistic approach to SEO content is required.
This means creating content that caters to search intent. SEO writers must understand the type of content people seek and how to deliver that information effectively. This includes providing valuable answers for relevant search queries through blog posts, videos, infographics, etc.
SEO writing is a complex process that requires experience and dedication. It requires the right combination of keyword research, content optimization, and link building strategy to rank well in SERPs. But with the right knowledge, you can craft SEO-friendly content that will help your website climb to the top of first page search engine rankings.
Writing for SEO: 11 Tips to Dominate Search Results
Writing SEO-friendly content is not just about blog posts. It also includes your sales landing pages, title tags, meta descriptions, headings, images, and other page elements. Here are 11 tips to keep in mind when writing content:
Conduct Extensive Keyword Research
Keyword research is the foundation of search engine optimization as well as an essential step in content topic generation.
At its core, keyword research involves identifying the words and phrases people use to search for information. This data ensures that the content produced is relevant and valuable to your readers.
Researching keyword ideas can also help content creators gain valuable insights into their target audience's interests, pain points, and questions. This is crucial as you don't want to write about your how great your business is all the time.
The key to cut through the digital noise is to be a problem solver.
Let's say you're a local plumber in Sydney offering all types of plumbing services. Instead of telling the world about what you do and how you do it so effectively, focus on educating homeowners on why it's important to fix a leaking tap or why they should change their bathroom fixtures. This will help you become your city's go-to authority for plumbing services and build your online presence.
Moreover, researching target keywords can help identify gaps in existing content and reveal new opportunities for content creation. For example, right now, there's a huge buzz around using AI tools. You want to check if any related topics on your website are not being discussed yet and create content around that. Then, target specific keywords and related keyword phrases with significant search volume in your SEO writing.
Outline Content To Match Search Intent
Search intent refers to the purpose of a user's search query. It is usually classified into four broad categories:
Informational intent – users want to find and read information about the topic
Navigational intent – users are looking for a specific website or page
Transactional intent – users are looking to buy something or complete an action
Commercial investigation intent – users are researching products or services
Your SEO copywriter must keep in mind the search intent when creating content. Otherwise, you risk writing irrelevant content that doesn't meet user expectations.
For example, let's say someone searches "how to fix a leaking tap". This means, your audience is expecting to find a step-by-step guide on fixing the issue. They are not interested in reading an article about the importance of plumbing services.
However, if a user types in "plumbing services near me", it signals a different intent. They are likely looking for information about the services your business provides, so you should craft content that is tailored to their needs.
For blog post articles, your SEO copywriter must target long-tail keywords with informational and navigational intent with substantial search volume. But if you're creating content for a landing page, then the focus should be on transactional and commercial keywords.
SEMRush Keyword Magic Tool is a great resource to help you determine search volume and intent. After entering a target keyword, it will provide related keywords and show which type of intent they match.
Use Headings to Structure Content and Improve Readability
Headings and subheadings are invaluable tools for organizing content. They help break up long texts, making them more readable and scannable.
Adding headers to your blog post can also aid Google's web crawlers to comprehend the content and its various sections. Imagine that the crawlers are like readers who quickly read through your blog. Your H1 should give them a summary of what your article is about. Your H2s, H3s, and H4s will then provide more details about the different topics discussed in your article.
To increase your chances of ranking on the SERP, ensure that your subheaders accurately reflect the content in the body and contain high-intent keywords that your target audience searches for. Using the right keywords increases your chances of ranking.
Optimize for Featured Snippets
A featured snippet is a search result that appears at the top of the search engine results page and answers the user's query. This is also known as position zero in the natural search rankings, or those that are featured in the People Also Asks section of Google search. The content may appear as a one-sentence answer or in paragraph form.
To increase your chances of appearing as a featured snippet, research popular queries with short answers and then write SEO content around that query.
For example, let's say your website lists basketball schedules. You can create content that answers some of the popular questions like the ones below.
Add an FAQ schema code to your page to further boost your chances of ranking for featured snippets. This makes it easier for search engines to categorize and index your content.
Create a Well-Optimized Title Tag
Title tags are HTML code fragments that specify the title of a web page for search engines. It's one of the most important on-page elements, as it tells search engines what your page is about. A good title tag should be short and descriptive, containing your top target keywords.
When crafting a title tag, you should include related words describing or adding context to your content.
Let's say you're writing a guide on "how to make great coffee". Your title tag may look something like "How to Make Delicious Home-Brewed Coffee | Step-by-Step Guide" — which is a combination of your target informational keyword and natural language processing (NLP) keywords or modifiers depending on the content's purpose.
For landing pages, you should include your target commercial keywords and a call-to-action (CTA) in your title tags. This could be anything from "Book a Service Now" to "Get Your Free Estimate", depending on the page's purpose.
Keep your title tag under 60 characters long so that it's not truncated in the SERPs.
What is On-page Optimization
On-page optimization is the process of making sure your website's pages are structured in a way that makes them easy for search engines to index and rank. It's an important part of any SEO strategy, and it can be the difference between your site being buried on page 50 of the search results and being the top result on page one.
Write a Compelling Meta Description
Meta descriptions are HTML attributes that provide brief summaries of what a page is about. They appear as snippets in the search engine results page below your page title and URL, making them an important factor in increasing click-through rate (CTR).
The key to a great meta description is being descriptive. You want to entice people to click on your website once they stumble upon it on Google search.
Your meta descriptions should be concise and engaging, containing your target keywords as well as natural language processing modifiers that match the keyword intent. It should also include a CTA towards the end to encourage readers to take action.
For example, if your website offers web design services, your meta description may look something like this:
"At XYZ Web Design, we offer custom web design solutions tailored to your specific business needs. Get in touch with us today for a free consultation!"
This meta description clearly states the purpose of the page and encourages readers to take action.
Keep your meta description under 155 characters long so it's not truncated in search results.
Use Internal Links
"Internal links" refer to hyperlinks on your website that direct to relevant pages on the same website. This helps visitors navigate your site and improves its rankings and visibility in search engines.
When linking from one page to another, use descriptive anchor texts related to the target keyword you're trying to rank for. For example, if you're writing a blog post about "web design", you should link to a related article or page on web design services.
Internal links also help search engine crawlers discover and index new pages on your website. It also does wonders in ranking your website on the first page without putting so much effort into link-building.
Internal linking also helps to distribute authority across pages on your site. Pages that are linked more often tend to have more authority and are more likely to rank higher in search results. Linking to a specific page on your website tells search engines that the page is significant, which can enhance its credibility and increase its position in search outcomes.
Internal linking can also help to establish relationships between pages on your site. By linking to related content, you can show search engines that your site is an authoritative source on a particular topic. This can lead to higher relevance scores for individual pages and improved rankings in search results
Add Visual Content
Include visuals to make your website more appealing and engaging. Photos, graphics, GIFs, and Videos can be used to break up the text. Visuals also act as attention-grabbers, driving more clicks and conversions on your pages.
In addition, visuals can be used to convey more information in less space than text. People are naturally drawn to visuals, which help improve your website's user experience. A simple diagram can illustrate your point in much less time than a lengthy explanation.
Plus, visuals can also improve the engagement and shareability of your web page content. Infographics and video content are particularly popular with social media users, giving you the potential to capture a larger audience.
Adding visuals also helps search engine crawlers understand what the page is all about. Alt-text accompanying the visuals can be used to provide search engines with more information about the content, helping it rank higher in search engines for relevant queries.
Finally, visuals can be used as part of an internal link structure. This helps keep visitors on your website longer and improves the overall user experience.
Write for Humans
With so many guidelines, getting caught up in the technical SEO elements can be easy. We tend to forget the ultimate goal of writing content: to engage and provide value to our target audience. While optimizing content for search engines is crucial, ensuring that you write content for humans is equally important.
Google's Helpful Content update reflects this shift in focus towards high-quality content that provides visitors with a satisfying experience. This means that Google is becoming more adept at identifying content that meets users' expectations.
Writing blog posts that are both helpful and easy to read is key to improving your website's rankings and gaining more organic traffic. Write in natural language and adhere to grammar and punctuation conventions. Avoiding typos, jargon, and unnecessary technical terms will help make your content easier to understand.
Make sure to discuss a topic comprehensively. Go long form and add resources where you can. I always find it helpful for readers if you include images, videos, and other types of media within your content. You can also add quotes from other industry leaders, mention research studies, and provide your own opinion surrounding these.
By keeping your target keyword in mind while writing for your target audience, you can optimize your web page content for both search engines and humans.
How Long Should a Blog Post Be in 2023?
The key to successful blog posts is finding the balance between providing enough information to satisfy readers and not losing their interest. The post length should be determined by the amount of information you need to cover to fully explain the topic. In this guide, we'll cover several tips on how to determine the perfect blog post length for your audience.
Resist the Urge to Do Keyword Stuffing
It's crucial to balance incorporating your primary and related keywords and ensuring your content remains readable and natural.
Avoid overusing keywords to the point where your content becomes illegible. Instead, focus on incorporating one primary keyword and a couple of long-tail keywords in a way that feels natural and fits the context of your content.
The same applies if you're looking to write content for a landing page. Mixing informational keywords along with your target commercial keyword can help enhance the relevancy of your content.
For instance, instead of using a meta description like "Sales for account-based marketing startups," try a more natural approach, such as "Are you looking for killer strategies to boost your account-based marketing game? Discover our research-backed techniques in this post."
Always be mindful of your keyword density in your web pages' content and meta tags. You can use tools like SEMRush Keyword Density Checker or SurferSEO to help you with your SEO copywriting.
By taking this approach, you're still acing SEO writing without repeatedly oversaturating it with the same keywords.
The goal here is to solve for your audience and provide them with a great reading experience. If your organic search visitors struggle to read your content, this may lead to a higher bounce rate and lower average time spent on your web pages. All of which are factors for Google to demote your website ranking.
Design a Content Marketing Plan
A clear content marketing plan will help you create effective marketing strategies for distributing and promoting your content. It can be through social media channels, email marketing, tapping influencers, or even content syndication.
To effectively reach your target audience, you must determine where they typically go to find content similar to yours. You can examine your own Google Analytics data and observe how visitors have discovered your most popular content. Most of the time, these channels will be similar to your future content too.
For eCommerce brands, social media marketing is a powerful tool in your arsenal. Simple tasks like boosting blog posts on social media platforms like Facebook and Twitter can give you an edge to get more eyeballs to your content.
For B2C service providers, local SEO and optimizing their Google Business Profiles can be essential for helping them rank higher in local searches.
For B2B businesses, content syndication, guest blogging, and influencer outreach are quite helpful in content marketing. Aim to build relationships with industry thought leaders and get authoritative sites link back to your website.
Case Study: Content Marketing Outreach Boosts Organic Traffic and Conversion to Blog Content
Upon learning the power of content marketing, and how creating long form content has help them generate leads effortlessly, the company has devoted more resources in this strategy wherein they sought help from content marketing experts – from writers to content promoters and social media experts.
In a Nutshell
Mastering the art of SEO copywriting is essential for any business or brand that wants to skyrocket its traffic and improve its online visibility. With the right SEO article writing tips and strategies, an SEO copywriter can create engaging content that attracts organic traffic and delivers value to readers.
From selecting the right primary keyword and related keywords to optimizing meta descriptions and title tags, there are numerous elements that an SEO writer needs to consider when crafting effective SEO copywriting. Keep in mind that SEO writing is not just about pleasing search engines. It is also about engaging and satisfying the needs of your readers.
At It's A Writer's World Content Marketing Agency, our team of professional SEO copywriters is committed to delivering high-quality SEO copywriting that drives organic traffic and engages readers. If you're struggling with SEO writing or looking to outsource your content creation, get in touch with us today! Let's make great content together.
World Class SEO Copywriting Services,
Filipino Affordability.
Book a Consultation here.
How can an SEO copywriter help improve my website's search engine rankings?
An SEO copywriter can help improve your website's rankings by creating high-quality, optimized content that includes a primary keyword and particular keyword phrases that meet user intent. SEO writing also ensures that your content is optimized for readability and search engine crawlers. This is done by incorporating important elements such as headlines, meta titles, descriptions, page structure, alt tags for images, internal links to related content, etc.
What is a primary keyword, and how do I choose the right one for my content?
A primary keyword is the main target keyword that you want your content to rank for in search engine results. To choose the right one for SEO writing, consider the relevance, search volume, and competition. Select one that aligns with your business goals and target readers.
Can I improve my rankings without SEO writing?
While other factors, such as backlinks and site structure can impact your rankings, SEO writing is essential in any digital marketing strategy. Optimizing web page content does not only cover getting those keywords on your website. It also helps improve your website engagement.
Are there any tools that can help me with SEO writing?
Yes, there are several tools that can help you with SEO writing. My personal favorites are SEMrush, Ahrefs, Search Console, and Google Keyword Planner. These tools can assist with tasks such as keyword research, analyzing competitor content, identifying content gaps, optimizing website content for readability and search engines, and ranking position tracking. You can also try using SurferSEO and Clearscope during your content creation process. This will help you monitor keyword density and targeting.
Related Posts to SEO Writing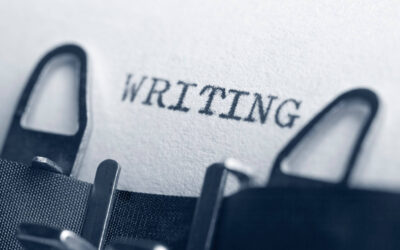 The Art of SEO Writing: How to Create Content That Ranks
In this guide, we'll cover everything you need to know about SEO writing, from the basics to advanced techniques that will help you create content that ranks. So, buckle up and get ready to take your SEO game to the next level!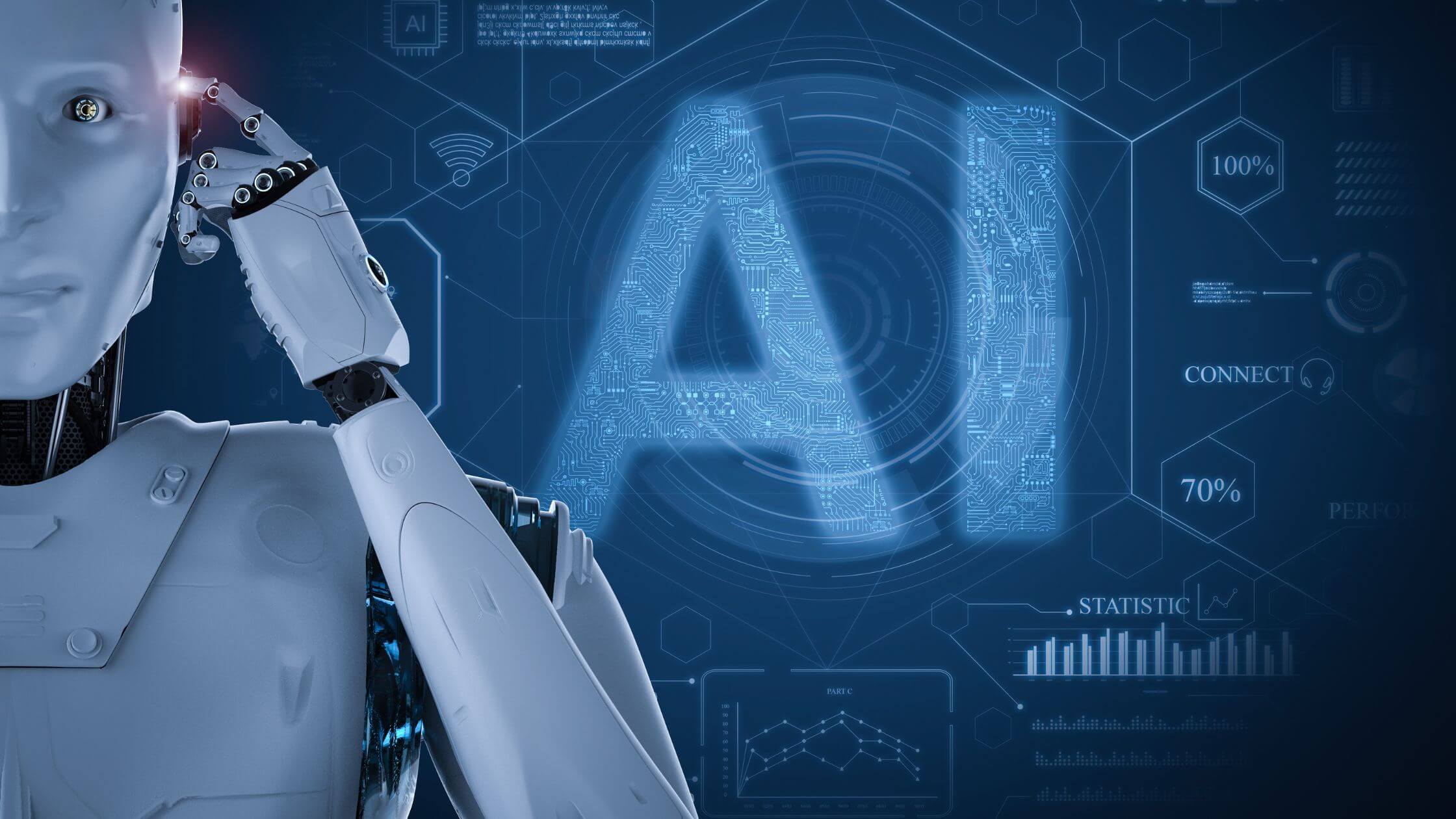 AI Writing: The Pros and Cons of Automated Content Creation
Let's dive deep into AI-generated content, what it is, how it works, and how you can leverage it without getting flagged.
How NOT to Do Your SEO Marketing and Dominate the First Page
Solid SEO is the result of years upon years of planning and execution, and attempts to capture short-term wins by cutting corners are going to leave you with nothing more than a headache in the long run.