SEO and Content Marketing Services


in the Philippines
World-Class Quality SEO Consultation Service.
Filipino Affordability.
At It's a Writer's World SEO Company, we understand how important it is for businesses to rank well on search engines like Google. With millions of websites competing for the same customers, getting noticed can be quite challenging. That's where we come in. We develop a customized SEO strategy tailored to your unique business needs and goals.
From keyword research to on-page and off-page optimization, our SEO services are comprehensive and designed to help you reach your full potential. We don't just do search engine rankings. We also look into conversion and lead generation.
Why Choose Me as Your SEO Expert?
There are many SEO experts out there, so why choose It's a Writer's World? Here are a few reasons:
Experienced and knowledgeable SEO team. I am a seasoned professionals who have a decade of experience in the digital marketing industry. I have spent hours training and executing effective tactics to help businesses of all sizes succeed.
Proven track record of success. I keep my clients happy. I help businesses achieve higher website rankings, increased website traffic and overall significant improvements in their website performance.
Customized SEO solutions. No two businesses are alike. This is why I value customization and adaptability. Whether you're a small business looking to increase your visibility online, or a large enterprise looking to dominate your industry, my SEO strategies are tailored according to your unique requirements. I assess your current website, analyze your industry and competitive landscape, and create a comprehensive SEO plan that works best for you.
Affordable SEO services. Search engine optimization and content marketing services should be affordable for all businesses—not just the big players. That's why I offer affordable SEO services that deliver results without breaking the bank. Our SEO experts will create a custom plan that fits your budget. So, you can focus on growing your business without worrying about costly marketing investments.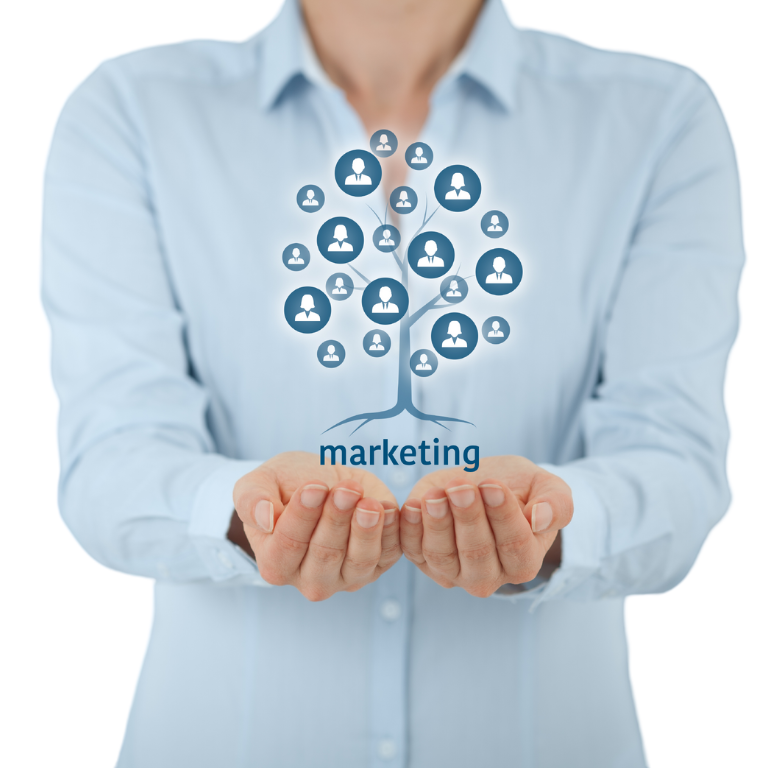 Ready to Hire an SEO Expert? Let's Get Started!
Ready to take your brand to the next level with the help of a top-notch SEO consultant? Contact us today to learn more about our SEO services. Let's grow your online business today!
Companies I've
Worked With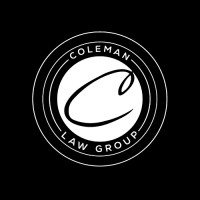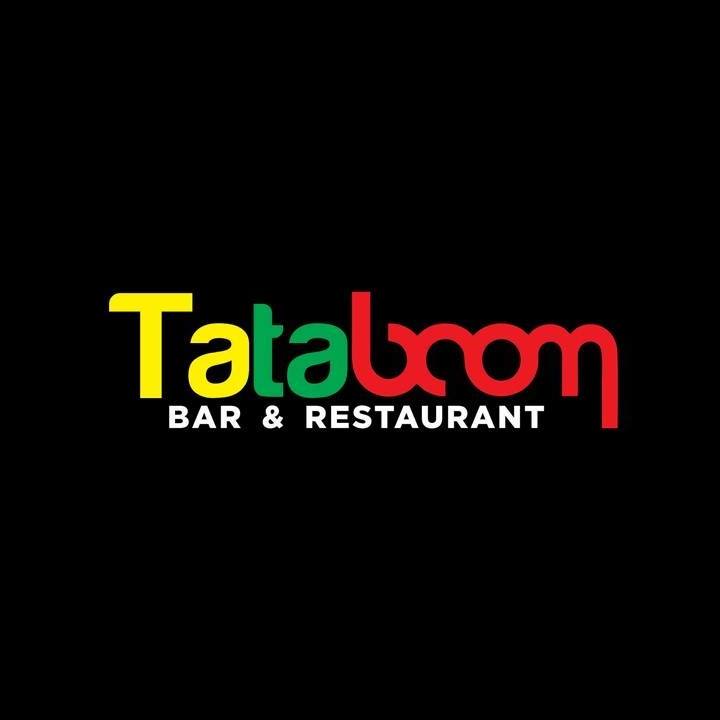 Professional SEO Services:

Creative Solutions to Digital Challenges
Tired of the constant challenges posed by ever-changing search engine algorithms and AI? You're not alone. It can be daunting to keep up with the fast-paced world of search engine optimization. More especially so with the technological advancements moving at a faster pace. But worry no more! It's a Writer's World is here, providing top-notch SEO services that will help your business soar.
As a reputable SEO specialist, I understand the struggle. We've made it our mission to offer comprehensive, world-class SEO solutions for businesses of all sizes. Whether you need local SEO or global SEO efforts, I am ready to help you get higher rankings.
Why Outsource Your SEO Needs

to the Philippines?
The Philippines has become a hub for cost-effective, high-quality SEO services. By outsourcing to the Philippines, you get the perfect blend of affordability and expertise. It's a Writer's World is a prime example of a Philippine-based SEO agency that offers outstanding link building, SEO consulting, and other essential services to help your brand flourish online.
Perks of Hiring It's a Writer's World for Your SEO Needs
Unmatched Expertise: Our team consists of SEO specialists who are well-versed in the latest search engine trends and AI technologies. Trust us to implement strategies that work, ensuring your business stays ahead of the curve.
Flexible Solutions: We can easily adapt to each client's unique needs and new technologies. We've handled numerous businesses of varying scale—from eCommerce SEO for big brands to local SEO for plumbers. Name it, we've done it.
Cost-effective: It's a Writer's World offers competitive pricing without compromising on quality. Enjoy world-class SEO service without breaking the bank.

Results-driven

: Our ultimate goal is to deliver tangible results for your business. Our SEO experts work relentlessly to improve your search engine rankings, drive organic search web traffic, and increase conversions.
Dedicated Support: Our commitment to your success doesn't end with delivering top-notch SEO services. We provide ongoing support to help you achieve your goals.
Take the First Step Towards SEO Success
Don't let the complexities of search engines and ever-changing algorithms hold your business back. Reach out to It's a Writer's World, your one-stop SEO service provider, and let us handle the heavy lifting. Whether you're new to the game or looking to revamp your SEO strategy, we're here to help.
What is

Search Engine Optimization?
Welcome to the world of search engine optimization (SEO), where every click and visitor matters. SEO marketing is the key to unlocking the potential of your website. Optimizing your web pages for Google increases your website's visibility in organic search results—making it easier for potential customers to find you.
At It's a Writer's World SEO company, we specialize in improving your on-page, content marketing, and content distribution. We work with businesses worldwide to help them navigate the constantly changing landscape of search engine marketing and implement best practices that drive results.
Hiring an SEO agency can be intimidating especially if you're unsure what to expect. Choosing It's a Writer's World as your full-service SEO agency, you can trust that you will receive top-of-the-line services from a team of highly qualified SEO experts. With our experienced marketers, your business can reach its full potential.
We are focused on providing clear action items tailored to your specific needs and industry to help you see results in the long term. We believe in a holistic approach to SEO. We are heavily data-driven. We gather analytics and track our progress to ensure that your website achieve higher rankings.
SEO is also the secret sauce that drives unparalleled results for businesses seeking to boost their online presence. When done right, SEO can yield a high ROI that outshines other digital marketing strategies.
SEO has the ability to capture the attention of internet users right where they're searching. With 93% of web experiences beginning on a search engine (mainly Google searches, images, and maps), your website must be optimized to rise above the competition. After all, 75% of people never venture past the first page of Google. So if your page rankings are poorly performing, it can cause a significant loss of potential customers.
In fact, the first organic search result on Google garners an impressive 28.5% of clicks on average. That's a massive opportunity for businesses to capture leads, drive traffic, and ultimately boost sales. And speaking of leads, SEO-generated leads boast a 15% closing rate, which is significantly higher than the average rate for other digital marketing strategies.
The data doesn't lie. SEO is the driving force behind successful online businesses. By investing in a well-crafted custom SEO strategy, businesses can tap into the vast pool of search engine users and secure a significant ROI.
Our track record speaks for itself! We're proud to be one of the best SEO companies in the Philippines. Our commitment to overall client success has earned us a reputation as a top search engine optimization company.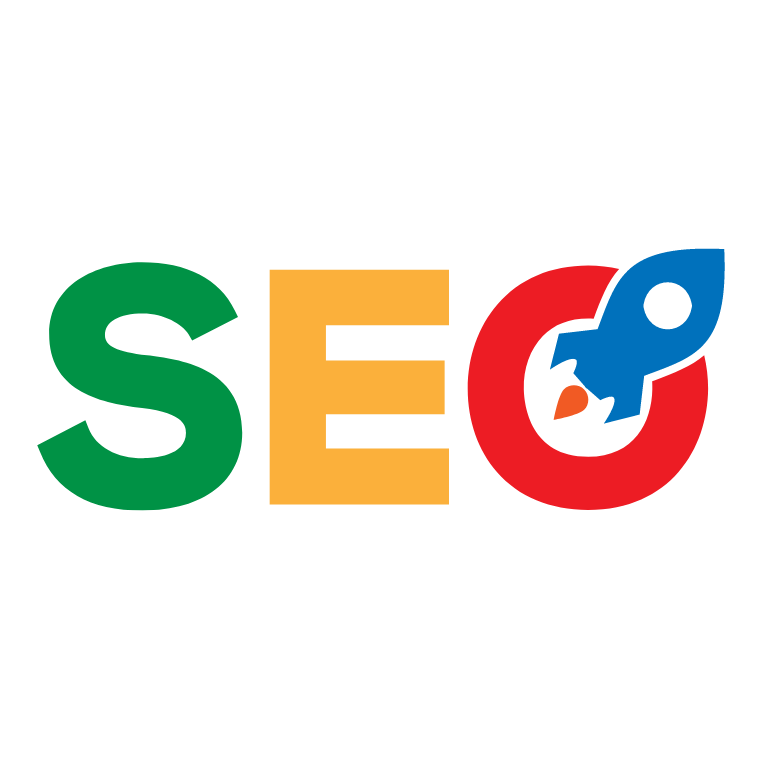 Content Marketing Services that
Drive Results
​Small to medium-sized businesses need a reliable content marketing agency to help them stay ahead in the digital landscape. At It's a Writer's World, we offer top-notch content marketing services that cater to businesses like yours.
Our comprehensive content marketing strategy includes the following:
SEO-Centric Content Creation: Our team of content marketers is well-versed in crafting SEO-friendly content that ranks well on search engines. Every piece of content we create is optimized to drive organic traffic to your website and increase visibility.
Content Distribution and Promotion: We leverage various content distribution channels such as social media, email campaigns, and paid advertising. Increase your online presence and get connected with your target audience effectively.

Performance Marketing

: We focus on delivering content that drives results. We use top-rated SEO tools to track, analyze, and optimize web content performance—making sure it delivers the best possible ROI.
Full-Service Agency: We manage every aspect of your content marketing campaign. From planning and strategy to content creation and distribution, we ensure that your content marketing efforts are in sync with your overall business objectives.
Business Consulting: Our content marketers offer to help you fine-tune your content strategy and achieve your marketing goals. We understand small to medium-sized businesses' challenges and provide guidance and support to overcome these obstacles.
Our result-driven content marketing services are designed to boost your online success and provide you with a competitive edge. By outsourcing your content marketing needs to our skilled team in the Philippines, you can benefit from our industry-leading expertise while reducing the cost of creating high-quality content at scale.
At It's a Writer's World Content Service Agency, we believe in the power of content to drive business growth. Our content marketing services are cto meet small to medium-sized businesses' unique needs. Our work helps you keep engaged with your audience, increase online visibility, and drive sales. Let us be your partner in achieving online success through effective content marketing.
Partner with It's a Writer's World today and experience the benefits of working with one of the best content marketing companies in the Philippines. Get in touch with us to discuss and let's drive results for your online marketing campaigns.
What is

Engaging Content?
Business owners should have a strong online presence to succeed. This includes having engaging content that captures the attention of potential customers and drives qualified traffic to their website. But what exactly is engaging content? Why is it so important?
Engaging content combines well-written text and other elements like visuals, layout, and interactivity. This is intended to capture the reader's interest encouraging them to read the entire piece. In a world saturated with information, engaging content stands out from the competition and helps businesses gain a competitive advantage.
Why is engaging content important? Research has shown that engaging content generates twice as many conversions and five times more page views than simple content. In fact, 88% of marketing professionals admit that engaging content is what sets them apart from their competitors. With the overwhelming amount of online content, it's essential to create content that offers valuable information, an interactive presentation and involves the reader in the content creation process.
Creating engaging content can be challenging, but business owners can effectively capture their audience's attention by employing a few key strategies. Here are seven tactics to help create engaging content:
Use visuals: Including visuals every 200-300 words in long-form content can help maintain reader interest.
Present the content with an appealing layout: An intuitive and attractive layout can help make your content more understandable and engaging.
Break text down into short paragraphs and headings: This makes the content more readable and approachable, inviting readers to continue through the piece.
Speak in a friendly, informal tone: Address readers as if they were friends, using clear, simple language and avoiding specialized terms that might be difficult to understand.
Add a call to action: Encourage readers to interact with your content. A call-to-action can be through social media button sharing, signing up for email marketing, or leaving a comment.
Include engaging forms: Interactive forms can enhance the reader's experience, keeping them on your site longer and potentially converting them into loyal followers.
Diversify your content: Mix up your content types to keep things fresh and appealing to a wide range of readers.
Business owners who want to focus on their core competencies while still enjoying the benefits of engaging content can turn to content agencies for help. Top content marketing agencies like It's a Writer's World offer a full range of services, including content creation, content optimization, social media management, and SEO consulting. We are digital marketing experts who can work with your business model and be your in-house resources to create a tailored content strategy. We'll help you with your inbound marketing success.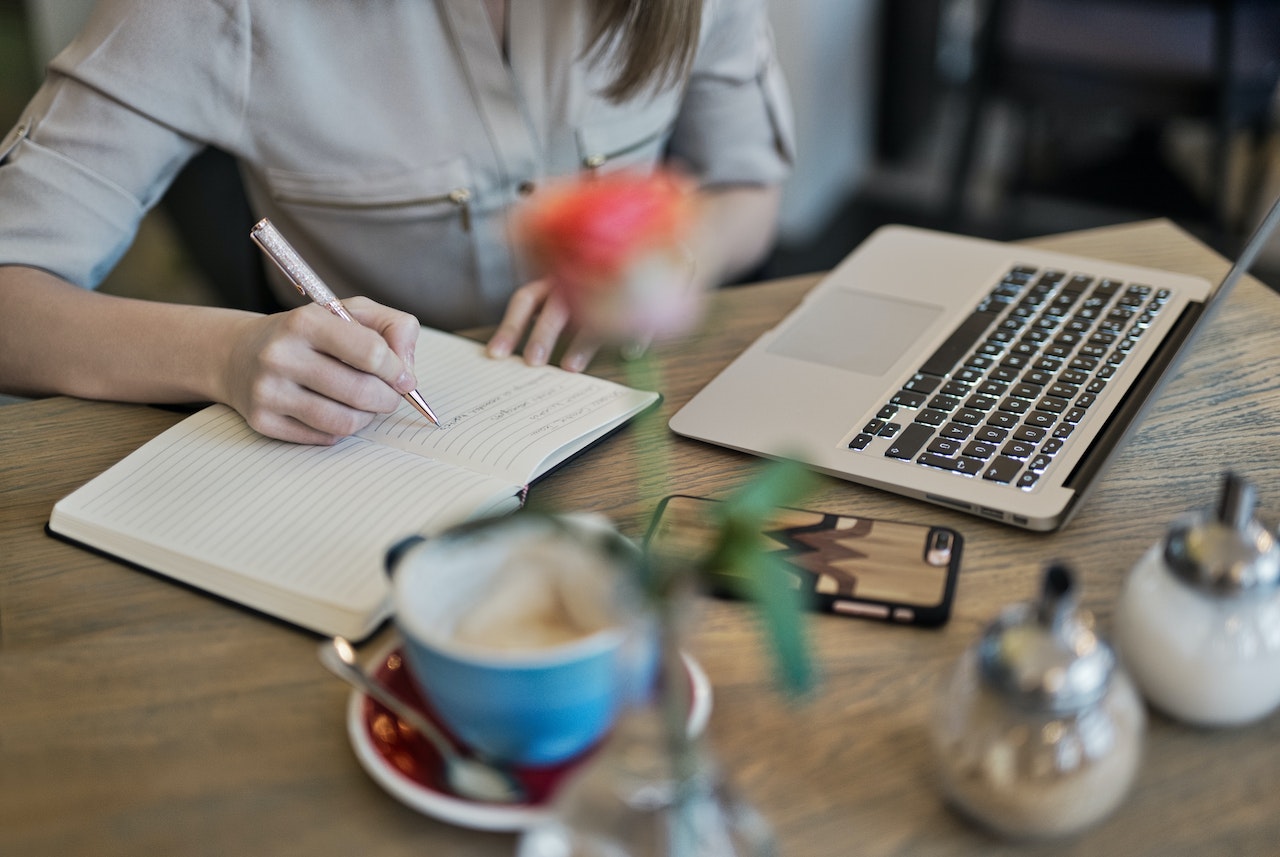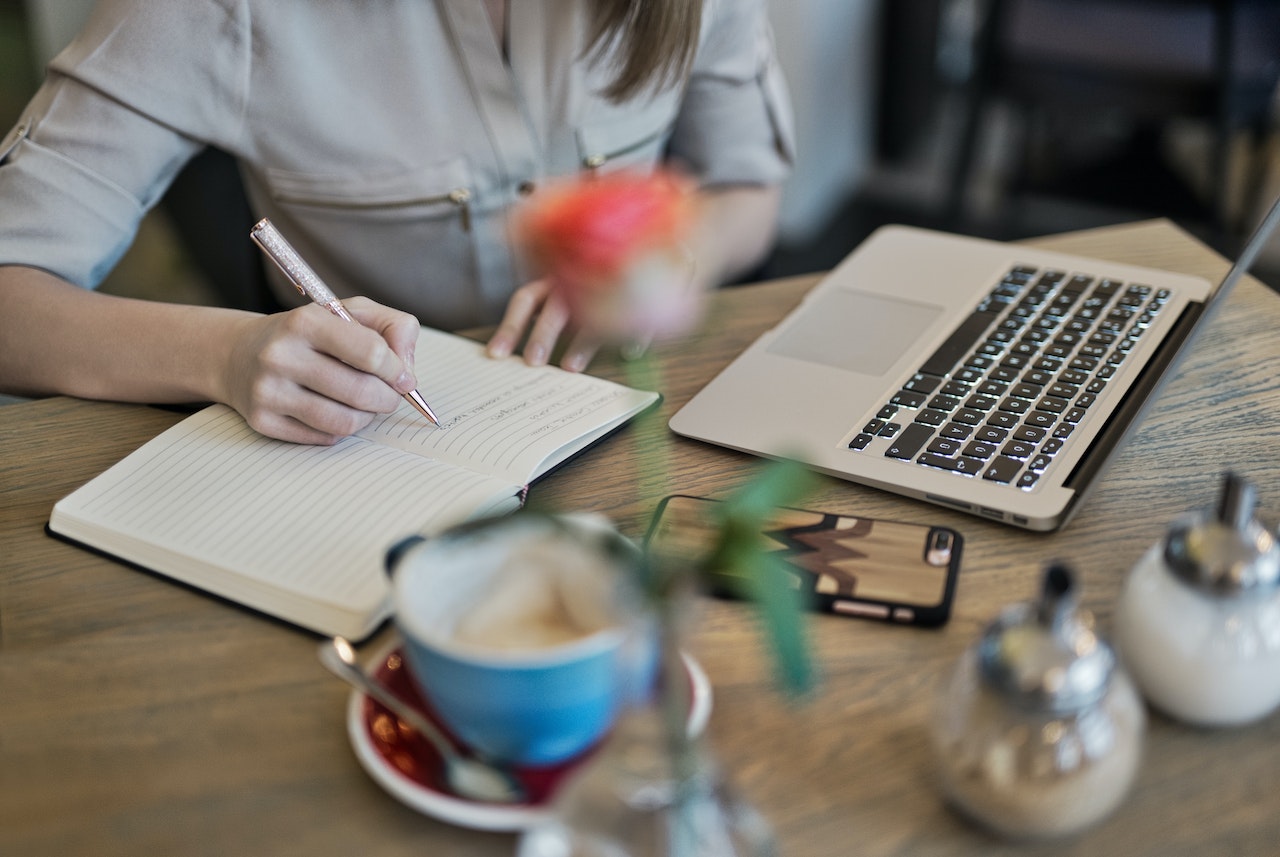 Content Writing Services that
Saves You Time
Creating engaging content for your target audience is crucial. However, consistently producing quality content can be a challenge especially for small to medium sized business owners. That's where professional content writing services like It's a Writer's World comes in, providing expertly crafted content to help you save time and focus on your core business objectives.
Why should you invest in professional content writing services? The answer is clear: not all writing is the same.
A professional writer has the expertise to create interesting, compelling, and engaging pieces aligned with your content strategy and content marketing goals. They are skilled at crafting error-free content optimized for search results and tailored to meet the needs of your target audience.
At It's a Writer's World Content Marketing Agency, our expert writers offer content writing services to help you achieve your business goals.
Blog Post Writing: Keep your audience engaged and informed with regular blog posts that address their interests and needs.
Article Writing: Establish your authority and thought leadership with well-researched and informative articles.
Product Descriptions: Entice potential customers with compelling product descriptions that captures the unique features and benefits of your offerings.

Website Content Writing

: Create a strong online presence with website content that effectively communicates your brand's message and value proposition.
Case Studies: Showcase your success stories and demonstrate the impact of your products or services with detailed case studies.
The Philippines boasts one of the highest English literacy rates in Asia, making Filipino writers an excellent choice for businesses that need high-quality, industry-expert content pieces but lack the time or resources to produce it themselves. Our content writers are adept at creating content optimized for keywords and user intent, ensuring your content is tailored for search engines and potential clients.
By partnering with our content marketing agency, you gain access to our full suite of services. We focus on creating relevant and compelling content that drives lead generation and business results, helping you achieve first-page rankings on Google and reach your desired audience.
Don't let content creation be the bottleneck to your business success. Allow our team of professional writers to handle your content needs, freeing up your time to concentrate on your core business operations. If you're ready to supercharge your content production, call us!
Schedule a free consultation with our content marketers today, and let's discuss how our content writing services can support your content marketing strategy and drive tangible results for your business.
SEO and Content
Case Studies
A Decade + Years


of SEO and Content Marketing Experience

When it comes to the competitive world of digital marketing, experience counts. At It's a Writer's World, our real passion lies in delivering growth-focused marketing strategies that produce real results. Our marketing manager, Maria Espie Vidal, boasts over a decade of SEO and content marketing experience, ensuring our clients receive the best chance at success.
A Diverse Background in

Digital Marketing
Our extensive experience across various aspects of digital marketing sets us apart from other agencies. We've done everything from social media and content writing to SEO on-page optimization and link building. However, we chose to focus on SEO and content marketing moving forward. This keeps us doing what we love doing and still be able to deliver top-quality services.
Meet Maria Espie Vidal:

SEO and Content Marketing Manager

 
Maria Espie Vidal is a renowned content and search engine optimization specialist with over 10 years of experience in the industry. She has helped hundreds of businesses making her an invaluable asset to any company looking to enhance its online presence.
Maria is frequently recommended by industry leaders. As an expert in search engine optimization, she has guided numerous businesses towards better organic search rankings. In her free time, Maria is an avid traveler, musician, home cook, baker, and a mother to an ASD child. Her strong personality and creative mind have greatly contributed to her career success.
Our Search Engine Optimization

Process
It's a Writer's World is a full-service SEO and content marketing agency offering affordable, world-class services in the Philippines. We are well-equipped to handle all your digital marketing needs. We use tools like Google Analytics, Google Search Console, SurferSEO, SEMRush, Ahrefs, and Screaming Frog in analyzing client websites. And from the data we've gathered, we will build a strategy and ensure clients adhere to SEO best practices.
Initial Consultation
Our digital marketing process starts with an initial consultation. This is where we learn about your business, goals, and budget. We then develop custom-tailored SEO packages designed to address your specific requirements.
Data-Driven Approach
Data is the foundation of our marketing decisions. We continuously monitor your website's progress, making adjustments as needed to optimize results. We are committed to transparency. We will always inform you about our progress and future strategies.
Staying Ahead of the Curve
As an SEO agency focused on driving results and customer acquisition, our digital marketers always search for new and improved marketing strategies. We adapt and evolve to stay ahead of the curve.
Why Choose It's a Writer's World for Your

SEO and Content Marketing Needs?
Our commitment to providing tailor-made solutions sets us apart from most companies in the Philippines. Every business is unique. So we take the time to understand your specific needs and goals before developing a custom-tailored strategy.
No matter your budget or marketing objectives, our team of SEO professionals can help you achieve them. We have worked with businesses of all sizes—from small local businesses to large multinational corporations. Our personalized approach has proven successful time and time again.
If you're looking for a brand partner to take business to new heights, look no further than It's a Writer's World Content and SEO agency.
My Blog
What's New in SEO and Content Marketing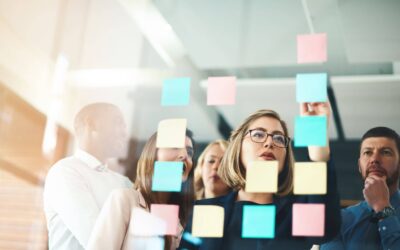 Content marketing is about creating and sharing valuable, relevant, and consistent online content. Unlike traditional...